The latest quarterly survey by the National Association for Business Economics, set to be released Monday, indicates that the economy is at an inflection point, but not quite a turning point, said Sara Johnson, NABE's lead analyst on the survey and an economist at IHS Global Insight.
However, she said, the results show the recession is abating.
"Key indicators -- industry demand, employment, capital spending, and profitability -- are still declining, but the breadth of decline is narrowing," she said.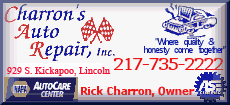 The results mirror announcements by the Federal Reserve last week that there were some faint signs of hope that the economy was improving. The Fed said five of its 12 regional banks reported the pace of economic decline was moderating.
Still, the NABE survey of companies and trade associations showed that pessimism about U.S. economic growth is rising, as 93 percent of respondents expected real GDP to decline this year. That was worse than 78 percent in the previous survey in January.
But signs are improving. In the latest quarterly survey, more companies reported rising demand for their products, while fewer companies reported a decline. The net rising index for industry demand -- which measures the difference of those two numbers -- improved to -14 percent in April from -28 percent in January. The January figure, the survey noted, was the worst reading since the survey began in 1982.
Net rising indexes swung from negatives to slight positives for the finance, insurance and real estate and services sectors, while demand remained depressed in transportation, utilities, information and communications.
More companies are also seeing their profit margins increase. In the latest survey, 14 percent of respondents said their profit margins were rising, while 45 percent said they were falling. The rest said they were unchanged, meaning the net rising index was -30 percent, an improvement from January's -41 percent, when only 10 percent of respondents reported rising profit margins and 52 percent reported declines.