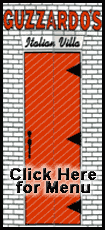 The beverage maker is offering both companies cash and stock worth 17 percent more than each stock's closing price on Friday for the shares it doesn't already own. That equates to $29.50 per for share for the Pepsi Bottling Group and $23.27 per share for PepsiAmericas.
Pepsi currently owns 33 percent of Pepsi Bottling group and 43 percent of PepsiAmericas.
Both bottlers are evaluating the offer.
Separately, PepsiCo says profit fell 1 percent to $1.14 billion, or 72 cents per share, above the 67 cents per share analysts predicted. Revenue fell nearly 1 percent to $8.26 billion, while analysts expected $8.28 billion.