Wall Street was set to open lower. Dow Jones industrial average futures slipped 1.3 percent to 7,978.00 and Standard & Poor's futures lost 1.5 percent to 853.90.
Markets were largely encouraged last week by upbeat reports from U.S. banks Citigroup Inc., JPMorgan Chase & Co., Wells Fargo & Co. and Goldman Sachs Group Inc., although investors know that difficulties in the banking sector remain. Financial stocks, along with mining and oil companies, dragged on European indexes Monday.
"Generally speaking, we are just seeing a bit of profit-taking coming through," said Stephen Pope, chief global markets strategist for Cantor Fitzgerald, adding that markets were "very much buoyed" by the reports from the likes of Goldman and JPMorgan last week.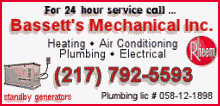 The only sector in positive territory Monday morning was pharmaceuticals, added Pope. Shares in GlaxoSmithKline were up 0.7 percent after the British drug maker said it will buy American dermatology business Stiefel Laboratories Inc. in a deal worth up to $3.6 billion. Glaxo agreed to pay $2.9 billion cash for the total share capital of Stiefel, and will assume $400 million of debt.
Troubled banking giant UBS AG rose 0.4 percent after it sold its Brazilian business for about $2.5 billion to BTG Investments in an effort to reduce risk and streamline its operations. Switzerland's largest bank, which is cutting thousands of jobs as a result of billions in losses over the past two years through bad investments, said the transaction would result in a "small loss" when quarterly results are published in May.
In Asia, markets were modestly higher, led by Hong Kong and Shanghai stocks after Chinese Premier Wen Jiabao said Saturday the economy was faring "better than expected" as a massive stimulus package produces results.
Coupled with more pledges to pull the economy out its slump, the comments from Wen gave investors more reason to hope China will heal faster and help both Asian and overseas markets along the way.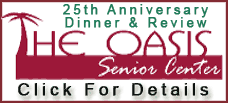 Investors were also awaiting results this week that could test a growing belief that the world economy and banking system have turned a corner. Among the hundreds of U.S. companies due to report are Bank of America, Coca-Cola, Microsoft, IBM and McDonald's.
With a number of markets already up more than 20 percent in less than two months, many are becoming wary of another bubble in the making and say any negative surprises could cause a bout of selling.
"Equities markets are beginning to be quite detached from the underlying economic fundamentals -- once again," said Kirby Daley, senior strategist at Newedge Group in Hong Kong. "The worst is far from over."
Japan's Nikkei 225 stock average recouped morning losses to rise 17.17 points, or 0.2 percent, to 8,924.75 while South Korea also made up lost ground, rising 0.6 percent to 1,336.39. Taiwan's market was higher, though markets in Australia and Singapore retreated.