Oil prices have played peek-a-boo with $50 a barrel this month after dropping below $35 in February as investors struggle to decipher how the economy will perform in the second half.
Stock markets have jumped more than 20 percent in the last six weeks on expectations that massive global stimulus packages will spark a recovery by the end of the year.
Among the hundreds of companies due to report are 3M Co., Bank of America Corp., Boeing Co., Coca-Cola Co., DuPont, IBM Corp., McDonald's Corp., Merck & Co., and Microsoft Corp.
On Thursday and Friday, investors expect to get figures on U.S. sales of existing and new homes for last month. A report is also due on demand for big-ticket manufactured goods.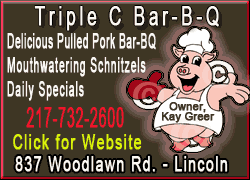 "This is probably where you're going to see surprises on the downside rather than the upside," said Mark Pervan, senior commodity strategist with ANZ Bank in Melbourne. "People are wary that the markets have had a good run in the last month, but the fundamentals haven't changed much."
OPEC production cuts have helped bolster prices this year. The Organization of Petroleum Exporting Countries, which next meets on May 28, has announced output quota reductions of 4.2 million barrels a day since September.
"A key support is coming from expectations that OPEC is going to try to match the slowdown in crude demand by cutting supply," Pervan said. "OPEC doesn't want to cut production, so they may just talk up tightening compliance at the next meeting."