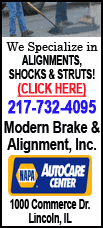 Investors are looking for signals that a rally from 12-year lows in early March can continue. Wall Street has been emboldened by early signals that the economy could be stabilizing. But after a 24 percent surge in the Dow Jones industrial average investors are asking whether the market has risen too quickly.
Dow futures fell 92, or 1.1 percent, at 7,992. Standard & Poor's 500 index futures fell 11.40, or 1.3 percent, at 855.40. Nasdaq 100 index futures fell 19.50, or 1.4 percent, to 1,332.50.
Bond prices mostly rose. The yield on the benchmark 10-year Treasury note, which moves opposite its price, fell to 2.90 percent from 2.95 percent late Friday. The yield on the three-month T-bill, considered one of the safest investments, was unchanged at 0.13 percent from Friday.
Investors will be looking to earnings reports for any information on the direction of the economy. Figures on home sales, manufacturing, retail sales and even unemployment in the past six weeks have signaled that the economy might not be worsening as quickly as it had been only months ago.
Beyond earnings data, Wall Street will examine the Conference Board's index of leading economic indicators. The report, which is designed to forecast economic activity in the next three to six months based on 10 components, is expected to dip 0.2 percent, according to analysts surveyed by Thomson Reuters.