April 19-25 is Week of the Young Child
Christian Child Care plans weeklong celebration
From Coleen Moore

Send a link to a friend
[April 20, 2009] April 19-25 is the Week of the Young Child, and Christian Child Care is making big plans for this weeklong celebration. Each day we are wearing silly things from hats to swimwear. Planned each day is a special activity, craft and snack to make for an exciting week.
Our theme this year is "Sowing the Seeds of Faith." There will also be lots of Earth Day activities, and we are beginning to work on our gardens. We are right now looking for a donation of dirt to help put some tire gardens together.

Also, during this week, we will have an Usborne Book Fair for our families. This company has amazing books. Jennifer Keith, our newest board member, is helping us organize this event.

On Friday we will have a luau party for all our students and parents. Everyone is invited to come limbo and dance the afternoon away. It starts at 3 p.m. and will end at 4:30 in our sunny playground.
Christian Child Care has made its mission to serve the future of our communities; our motto is "Where your future plays." Early childhood is the time a child the constructs the building blocks of how they learn, socialize and perceive themselves.
Teachers have one of the most important jobs and are truly heroes. We all can make a difference in a child's life. Take some time to support early literacy initiatives, thank teachers who work with our children, and work toward public policies that benefit all young children. We need to give a voice to our children's needs. United we can make sure our children's educational needs are met.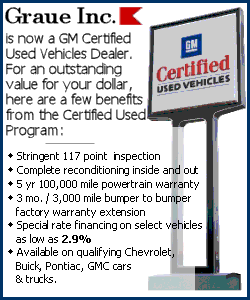 Christian Child Care has been blessed by so many in the Logan County community. They have supported us and helped us grow. We thank organizations like the United Way, Jaycees, Odd Fellows and local churches who help make our mission possible!
If you would like more information about our new summer program for school-age children or would like a tour, contact Coleen Moore at 732-5750.
[Text from file received from Coleen Moore, Christian Child Care]
Related information