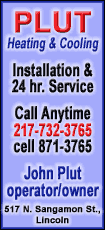 Sitting at a booth at the Subway location inside the supercenter, Atkins explained his journey that ended in Lincoln, Ill.

Born in Colorado, Cody grew up in Woodward, Okla., with his parents, Doyle and Terry, and a sister, Casey. While in school at Oklahoma State University in the mid-'90s, Atkins worked part time at an area Wal-Mart, but the job at the time was to help pay school expenses and nothing more. "I had no aspirations or interest in business at the time," Atkins said.

A political science major, Atkins did everything at the store from pushing carts to being a cashier. When he graduated from OSU he was asked if he wanted to enter the Wal-Mart management training program. He did, and he began a quick ascension in corporate management.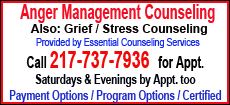 Cody married Sarah, whom he met at OSU in 1996, and they now have two sons, 5-year-old Coleman, and Cooper, who is 3.
Atkins is extremely positive about his job. It is obvious that he truly believes in the company he works for and is not reciting some corporate mantra. "Wal-Mart is one of the few organizations left where a person can go from the mailroom to the boardroom," he said. "If a person works hard to be successful, you can with this company."
Atkins did work hard, and after stints at locations in Oklahoma, Missouri and Arkansas, he was brought into Lincoln as the general manager in 2003.
Cody went on to say that in a very tough economic time, the corporation and the Lincoln store are still successful. Last year the store added 15 percent to its work force, which now numbers 280 employees. One of the areas is showing "exponential" growth, according to Atkins, and that is "site-to-store" sales, where products or goods are ordered over the Internet and shipped to the store for pickup. This system saves customers direct shipping costs, and several times during the interview Atkins stated how important it is to keep the costs of goods as inexpensive as possible for shoppers.
Although Atkins readily admits the retail industry requires long hours of commitment, he still has found the time to be active in the community.
Andi Hake, executive director of the Lincoln/Logan County Chamber of Commerce, was delighted to list some of Cody's accomplishments at the chamber. "Cody is such a diplomatic person, and it's been a great experience working with him on the board and the many committees he is involved in," she said. "In addition to being our immediate past president, he serves on our executive board."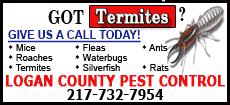 She added that Cody is the chair of the new Workforce Readiness Expo steering committee and was instrumental in making sure this event took place this spring. And, that he has been the downtown coordinator for the Lincoln Art & Balloon Festival for several years.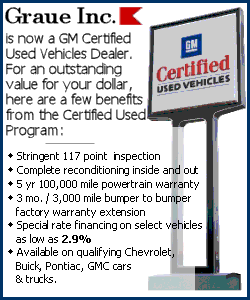 Hake also said that she has great admiration for Atkins as a person besides his being so active a volunteer. "Cody Atkins is a strong leader in our community," she said. "I think we are very lucky to have to a person of his caliber amongst us. Not only is Cody a good leader and a heck of a nice person, but he is very generous. It's a wonderful thing to have Wal-Mart in our community, but what makes this even better is it is run by a person that is so civic-minded. Cody truly has the best interest of Logan County in mind."
Many would consider Atkins' numerous and varied chamber activities as paying enough civic-minded dues, but not Cody. He also serves on the advisory board of the Salvation Army, is on the board of directors of the central Illinois Junior Achievement, the board of the Lincoln Baseball/Softball Association, and he coaches youth baseball and other sports at the YMCA..
Michael Lennon, the YMCA sports and aquatic director, congratulated our choice of Atkins. "You certainly picked a heck of a nice guy for your 'Personality of the Week,'" Lennon said. "He gives graciously to the YMCA and our programs with his time, volunteer coaching, in-kind donations and general support whenever possible. When we need something, he is able to help or point us in right direction."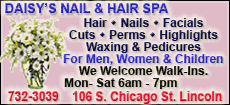 Continuing to talk to Atkins, it is obvious he finds his corporation's goals and his own have melded into a continuing mission, both in the store and in the community. "We continue to strive to be more efficient and to bring goods to our customers as inexpensively as possible. What you do (as a person and as a company) on a daily basis can impact an economy," he said.
With Atkins still young and already a general manager of a supercenter, it had to be asked if he has plans to move on to a larger store or corporate position in the immediate future.
"Lincoln is home and my family feels fortunate to be here," he said. "The community has made my family feel like lifelong members of the community since we came here. This is where we want to raise our sons."
This is where we also would like to see Cody and Sarah raise their family. Hardworking, family-oriented community leaders are something worth keeping. They are also people worth recognizing, and we are proud to present Cody Atkins as this week's Personality of the Week.
[By MIKE FAK]