The LCHS LEAF (Lincoln Environmentally Active Friends) Club hosted an Earth Day event yesterday at St. John United Church of Christ. The presentation was part of Go Green Week and Earth Day, which is April 22. Fourth-graders from Carroll Catholic, Zion Lutheran, Washington-Monroe, Central and West Lincoln-Broadwell attended.
Pictures by Mike Fak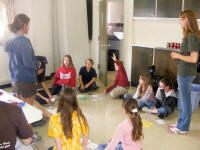 A game for students to play explains our carbon footprint.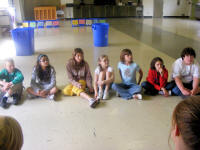 These youngsters are learning about recycling.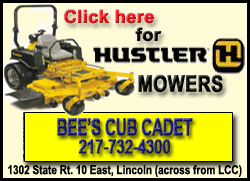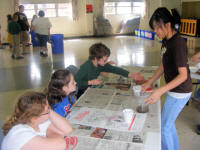 Freshwater pollution is explained at this station.
Recycling turned into a fun game for the fourth-graders.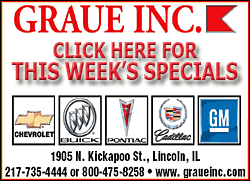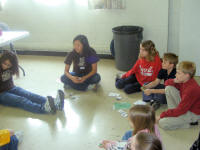 The students all seemed interested in learning more about our planet.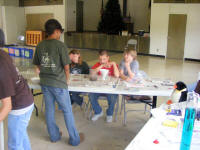 LCHS Science/Environment Club members were able to answer questions.