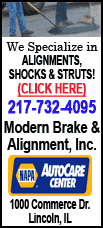 Sentiment across Europe was buoyed by the news that investor confidence in Germany, Europe's biggest economy, rose to its highest level in almost two years during April. The ZEW institute said its monthly index rose to 13 points this month from minus 3.5 points in March. It was the first time since July 2007 that the index was in positive territory, though the reading remained well below the survey's historical average of 26.1 points.
As a result, some calm appeared in Europe's markets following losses in the U.S. and Asia, and Germany's DAX rallied 26.74 points, or 0.6 percent, at 4,513.04, while the CAC-40 in France rose 17.58 points, or 0.6 percent, to 2,986.98.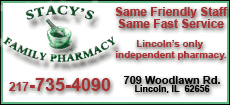 The FTSE 100 of leading British shares was up 8.62 points, or 0.2 percent, at 3,999.48, with Tesco shares up 5 percent after it posted a record full-year profit of 3.1 billion pounds ($4.6 billion).
Earlier, Asian stocks plummeted Tuesday in the wake of heavy losses on Wall Street. Japan' Nikkei 225 stock average lost 213.42 points, or 2.4 percent, to 8,711.33, and Hong Kong's Hang Seng shed 465.02 points, or 3 percent, to 15,285.89.
A wave of selling hit Wall Street Monday -- the Dow Jones industrial average slumped 289.6 points to 7,841.73 after mounting bad loans at Bank of America Corp. stoked worries about the global banking system, even though the bank posted a better than expected first quarter profit.
Improved sentiment towards the banks has been one of the main reasons why stocks around the world have rallied so strongly over the last six weeks or so but the news from Bank of America raised the specter of more colossal write-downs as defaults climb and left many questioning the quality of better-than-expected earnings from other major banks that had cheered Wall Street just a week ago.
Shares in Bank of America and Citigroup both lost about 20 percent or more Monday.
David Buik, markets analyst at BGC Partners, said there's a realization among investors that the first quarter may prove to be the best in 2009 as losses swell amid the economic recession.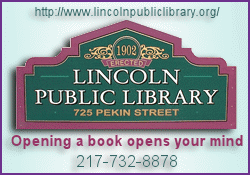 "Banks across the spectrum cannot rally between 56 percent and 250 percent in a period of six weeks, however oversold the market originally was, without some radical correction," said Buik. "It seems as though it's going to take longer to cobble together decent recovery than had been originally thought."
Some respite was expected at the U.S. open, with Dow futures up 15 points, or 0.2 percent, to 7,835 and the broader Standard & Poor's 500 futures 3 points, or 0.4 percent, higher at 835.90.
On a longer timeframe, the market appears divided between those who think the stock markets are correctly pricing in a global economic recovery in six to nine months time and those who think that there could be renewed declines as the world economy fails to bounce back as expected and corporate earnings disappoint to the downside.