Benchmark crude for May delivery was up 5 cents to $45.93 a barrel by midday in Europe in electronic trading on the New York Mercantile Exchange.
After trading near $50 a barrel so far this month, oil prices plunged $4.45 on Monday to settle at $45.88, following a broad sell-off of stocks.
"Oil fundamentals are not tight enough to carry crude above $55 a barrel and as soon as the combined support of strong equities and weak dollar goes missing, then crude oil starts to move back to the lower band of the trading range," said Olivier Jakob of Petromatrix in Switzerland.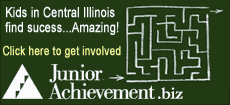 On Tuesday, stock markets in Asia closed mostly lower while in Europe most major indices were up only by a few points early in the session.
With Nymex's May contract expiring Tuesday, traders were focusing more on the June contract, which was trading at $48.68 a barrel by midday in Europe.
Bank of America Corp. said it set aside $13.4 billion to cover lending losses, even as it posted a profit for the first quarter. And anxiety grew about the results of the government's "stress tests" to determine if banks will need more bailout money.
The Dow Jones industrial average dropped 3.6 percent on Monday, the Standard & Poor's 500 index fell 4.3 percent.
"Oil is being driven by perceptions about the economy, and there are plenty of obstacles to an international recovery," said David Moore, commodity strategist at Commonwealth Bank of Australia in Sydney. "It's going to be difficult for the next year."
Traders also are focused on weekly petroleum inventory data that the Energy Information Agency will release Wednesday. Analysts expect a build of 3 million barrels in crude stocks, according to a survey by Platts, the energy information arm of McGraw-Hill Cos. Crude stocks already are near 19-year highs.