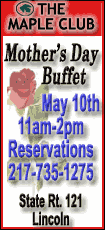 Investors are looking to the reports for signals about the direction of the economy. Stocks have risen sharply from 12-year lows in early March as traders bet that the economy was beginning to stabilize. But Wall Street's major stock indicators tumbled more than 3 percent Monday as investors grew worried about the well-being of banks grappling with rising levels of bad debt.
Wall Street could get more insight into the troubles at financial companies Tuesday when Treasury Secretary Timothy Geithner appears on Capitol Hill to face questions about his plans to stabilize banks. Geithner is scheduled to testify before the Congressional Oversight Panel for the government's $700 billion financial rescue program.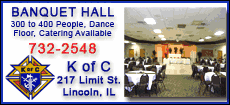 A watchdog agency warns that Obama administration initiatives could increasingly expose taxpayers to losses.
But in the early going, Wall Street's focus will be on earnings and the forecasts companies provide.
Ahead of the rush of reports, Dow Jones industrial average futures rose 11, or 0.1 percent, to 7,831. Standard & Poor's 500 index futures rose 1.50, or 0.2 percent, to 834.40, while Nasdaq 100 index futures rose 7.50, or 0.6 percent, to 1,321.00.
Bond prices were little changed. The yield on the benchmark 10-year Treasury note, which moves opposite its price, was flat at 2.84 percent from late Monday. The yield on the three-month T-bill, considered one of the safest investments, rose to 0.14 percent from 0.12 percent Monday.