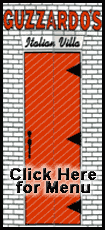 The Kenilworth, N.J.-based maker of arthritis treatment Remicade and allergy spray Nasonex earned $767 million, or 46 cents per share. That compares with profit of $276 million, or 17 cents per share. Revenue fell 6 percent to $4.39 billion.
Excluding charges, mostly related to the 2007 buyout of Organon Biosciences, the company earned 56 cents per share, topping expectations. Analysts forecast profit of 47 cents per share. Analysts expected revenue of $4.56 billion.
Adjusting for an assumed 50 percent of the sales, Schering-Plough said its overall revenue for the quarter is about $4.9 billion.
Meanwhile, sales in the company's troubled cholesterol drug franchise continued losing ground, falling 21 percent. The company's partner, Merck, records sales of the drugs Vytorin and Zetia.
Remicade sales rose 2 percent to $518 million, while Nasonex sales fell slightly to $306 million. The company's other drugs include the brain tumor treatment Temodar and the hepatitis C treatment Pegintron. Overall, prescription drug sales fell 5 percent, to $3.38 billion, partly because of a decline caused by the strong dollar.
The company said its deal with Merck remains on track. Merck is paying $41.1 billion in a reverse merger that will make Schering the surviving company, but keep Merck's name.