ALMH celebrates 55 years of volunteer services

Send a link to a friend
[April 21, 2009] There are dozens of people working at Abraham Lincoln Memorial Hospital every week who never collect a paycheck.
Pictured, from left to right: Janet Haning, who has worked at the ALMH information desk and gift shop for six years; Sandy Johnson, a gift shop volunteer who has worked at ALMH for about five years during two periods; and Lois Leonard, who has volunteered in the gift shop for more than two years.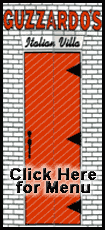 These volunteers -- more than 50 in all -- have worked more than 6,000 hours in the last six months, according to Lynne Metz, manager of volunteers and special services at ALMH. That's a value of more than $120,000, using a state formula that calculates the worth of volunteer services.

"Even before there was a building, the volunteers were and are the foundation of the hospital," said Shirley Dittus, a member of the auxiliary board and a volunteer who began in 1954, the same year ALMH opened its doors at its current location.

ALMH volunteers were honored Monday at a luncheon at the First Presbyterian Church. This year marks 55 years of volunteer service at the community hospital.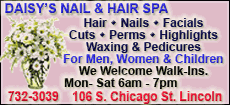 "To think of a hospital without volunteers is probably a hollow place. We simply could not do the work of the hospital without the volunteers," said Dolan Dalpoas, president and chief executive officer at ALMH. "It's an amazing service you provide, and you are helping to improve the health of the people and the communities we serve."
Volunteers do everything from staffing the hospital gift shop to transporting specimens to the lab and from helping patients get in and out of their cars to tracking down information for patients and their families. Auxiliary volunteers also staff In The Pink, a resale clothing shop in Lincoln that's open from 8:30 a.m. to 5 p.m. Monday through Friday and 9 a.m. to 4 p.m. Saturday. Proceeds from the shop benefit hospital programs.
"The work they do is truly an integral part of fulfilling the hospital's mission," Metz said.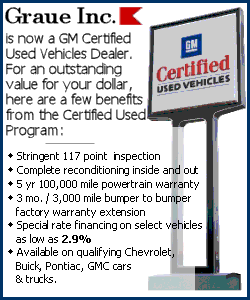 In fact, one volunteer recently took that a step further. Deb Short noticed a patient who had a young baby and was coming in twice a week for fetal stress tests. The woman was new to the area and didn't have a baby sitter. Short offered to watch the baby so the mother could have her testing done without worrying about the child, and she even offered to watch the baby when the newborn arrives.
Charlene Bowers, a volunteer who checks blood pressure for free every Tuesday at ALMH, says she enjoys her work.
Most volunteers will echo the sentiment that their responsibilities are both fun and fulfilling.
"I just thought I'd give back," said MaryRose Morehead. "I want everyone in the area to know how good the hospital is. I think I can do that by showing them how much the hospital means to me."
[Text from file received from Abraham Lincoln Memorial Hospital]