The Houston-based carrier joined a growing list of airlines that lost money in the first quarter, even though they were helped by a sharp drop in fuel prices from a year ago.
Continental lost $1.10 per share, compared with a year-ago loss of $82 million or 82 cents per share.
Excluding $4 million in charges related to aircraft, Continental said it would have lost $132 million, or $1.07 per share.
Analysts, who typically exclude one-time items from their calculations, expected a loss of $1.19 per share, according to a survey by Thomson Reuters.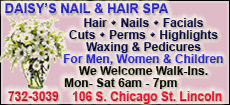 Revenue fell to $3 billion from $3.57 billion a year ago, barely topping analysts' forecast of $2.98 billion. Sales fell across every region, with the sharpest declines in the U.S. and trans-Atlantic routes, with a more modest decline in Latin America and the Pacific.
Traffic in the first quarter fell 11.2 percent from a year ago, and planes were not as full even though Continental cut flights.
The Continental report followed a pattern seen at American Airlines parent AMR Corp. last week and again Tuesday at Delta Air Lines Inc. and United parent UAL Corp. All those carriers reported large first-quarter losses, but their results were not as dire as analysts had expected.
Airline stocks rallied Tuesday after the Delta and UAL results were posted, and they have doubled since hitting bottom in March. Still, the optimism on Wall Street was tempered by an uncertain outlook for travel in late spring and early summer, with a recession still hanging over the industry.
Jamie Baker, an analyst with JPMorgan, said in a note to clients that while revenue trends may have improved in April, that could give way to May disappointment. He said that could force airlines to more aggressively raise capital, presumably to weather the downturn.
Continental said it ended the first quarter with $2.65 billion in unrestricted cash, cash equivalents and short-term investments, virtually unchanged from the $2.64 billion it held Dec. 31.