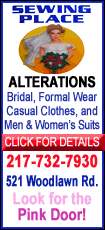 Losses across much of Asia added to the toll from Tuesday's sharp drop. A number of banks got hit even though their Western peers rebounded overnight, while technology shares outperformed. The dollar, euro and oil prices traded lower.
The lackluster performance by some banks reflected trepidation among many investors that financial institutions are facing more pain in the form of huge losses on loans linked to consumers and businesses expected to default as the economy worsens.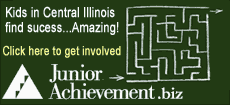 U.S. Treasury Secretary Timothy Geithner's assertion that the "vast majority" of banks could be considered well-capitalized came as a relief to many U.S. investors and help Wall Street close higher.
But many traders remained leery ahead of the release of results from the U.S. government's "stress tests" of bank balance sheets. Meanwhile, the International Monetary Fund said U.S. financial firms could suffer $2.7 trillion in losses through 2010 -- nearly double its projection just six months ago -- and the worldwide total could surpass $4 trillion.
Still, Khiem Do, a Hong Kong-based fund manager at Baring Asset Management, said markets would likely fluctuate in a narrow range in the coming weeks so long as investors believe policymakers are prepared to intervene in the financial industry.
"Obviously troubles in the banking system are not totally resolved. There will still be more write-offs and other problems," said Do, who helps oversee about $7 billion of Asian equities. "But if investors know that governments are handling the problems rather than ignoring them they will have more confidence."
In European trade, stock measures in Britain, Germany and France edged up by about 0.2 percent each. U.S. stock futures pointed to a weak open on Wall Street. Dow futures fell 43 points, or 0.5 percent, to 7,880 and S&P 500 futures lost 6.7, or 0.8 percent, to 841.
Earlier in Asia, Tokyo's Nikkei 225 stock average rose 15.97 points, or 0.2 percent, to 8,727.30, while South Korea's Kospi added 1.4 percent to 1,356.02.
But most other markets fared worse. Hong Kong's Hang Seng lost 407.44 points, or 2.7 percent, to 14,878.45, while Shanghai's benchmark fell 74.48 points, or 2.9 percent, to 2,461.35 -- its sharpest one-day drop in two weeks. Shares in Chinese firms were hurt by unease about rapid growth in lending by China's banks and an easing of optimism about an economic revival, analysts said.