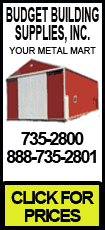 WellPoint, the nation's largest health insurer by enrollment, said it lost $228.4 million on investments in equity securities and fixed maturity securities, and as a result, it expects a smaller profit for the year.
Medical enrollment also fell 2.3 percent because of job cuts at its employer customers and an exit from state-sponsored business in Ohio and Connecticut.
Indianapolis-based WellPoint earned $580.4 million, down from $588.1 million. A stock buyback boosted earnings per share to $1.16 from $1.07. Revenue slipped to $15.53 billion.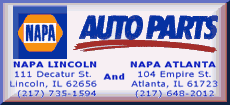 Thomson Reuters says analysts expected a profit of $1.25 per share and $15.57 billion in revenue, excluding investment losses, which totaled 46 cents per share.
Including the first-quarter investment loss, WellPoint forecast a profit of $5.14 to $5.20 per share for the year. The company previously expected $5.51 to $5.66 per share. WellPoint also called for $61.2 billion in revenue, down from about $62 billion.
Analysts expected $5.63 per share and $62.22 billion in revenue. Analyst estimates do not include one-time items like investment losses, and WellPoint is not forecasting any further gains or losses from investments.