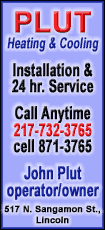 Exports in March plunged 45.6 percent from a year earlier to 4.18 trillion yen ($42.4 billion), though the fall wasn't as severe as February's 49.4 percent decline, suggesting the meltdown in trade could be bottoming.
Shipments of cars and car parts to the U.S. and Europe remained weak, and exports of semiconductor components to Asia also declined, though the fall in exports to America moderated.
Finance Minister Kaoru Yosano said the results were alarming. "All of us -- the people, politicians and the government -- should take the numbers seriously."
"We need to find out if made-in-Japan products and services are still staying competitive internationally," he said.
Japan has heavily relied on foreign sales of its cars and gadgets to drive economic growth, and is grappling with an unprecedented collapse in global demand. Its economy shrank an alarming annual 12.1 percent in the October-December quarter, marking the steepest contraction since the oil shock of 1974.
Yosano said this week that the government planned to submit a record extra budget to finance a new stimulus package that calls for a record 15.4 trillion yen ($157 billion) in government to lift the economy out of the recession.