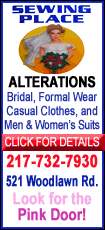 McDonald's Corp. said Wednesday profit rose to $979.5 million, or 87 cents per share, from $946.1 million, or 81 cents per share, last year.
Analysts expected profit of 82 cents per share on revenue of $5.19 billion.
The home of the Big Mac has seen sales rise as more consumers shop for a deal. New fried chicken menu items and espresso-based drinks have also brought in customers.
But the nation's No. 1 hamburger chain warned earlier this year that its sales would be hurt by foreign currency rates. It says sales fell 10 percent to $5.08 billion from $5.61 billion. Same-store sales worldwide rose 4.3 percent.