---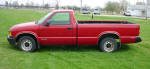 For Sale: 1996 Chevy S10 Long Bed 4.3L V6 Automatic, AM-FM Cassette, AC. 177K miles, 2nd owner, Runs and drives well. Never been wrecked. Driven daily. $1,750. Call 217-871-0399.
Send a link to a friend
---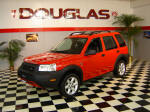 2002 Land Rover Freelander SE SUV: 4 door, 2.5L V-6cyl, Automatic, CD player, premium audio system, Remote keyless entry and much more! Only: $7,500!
Douglas Pontiac GMC Dodge, Clinton, IL 800-252-8386
[click on picture for larger image]
---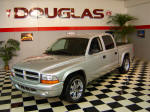 2004 Dodge Dakota SLT Truck Short Quad Cab: 4 door, 4.7L V-8cyl, AM/FM radio, AC, Split folding rear seat, and much more! Only: $7,500!
Douglas Pontiac GMC Dodge, Clinton, IL 800-252-8386
[click on picture for larger image]
---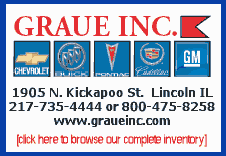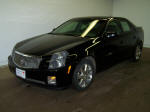 2005 Cadillac CTS Sedan: 4 door, 3.6L V-6cyl, 6 speed manual, Steering wheel mounted audio controls, Automatic temperature control, and more. Internet Price: $19,303
Graue Inc. 1905 N Kickapoo St. Lincoln - 866-547-2959
[click on picture for larger image]
---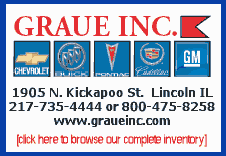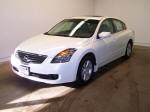 2008 Nissan Altima Sedan: 4 door, 2.5L I-4cyl, Automatic, CD player, Remote keyless entry, AC, front and rear cup holders, and more. Internet Price: $19,303
Graue Inc. 1905 N Kickapoo St. Lincoln - 866-547-2959
[click on picture for larger image]
---
---