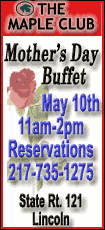 The figure was better than analysts' expectations for a net profit of up to 1 billion francs and compared with a net loss of 2.15 billion francs in the same quarter last year.
Shares in Credit Suisse rose 6.3 percent to 42.20 francs ($36.19) on the Zurich exchange.
Chief executive Brady W. Dougan said the results "show the benefit of the measures we took last year across the bank, including cost reductions and the further strengthening of our capital position."
Credit Suisse embarked on a major cost cutting drive last year, slashing 11 percent of its workforce in an attempt to reverse a series of quarterly losses that amount to 8.2 billion francs in 2008 -- the worst loss in the bank's 153-year history.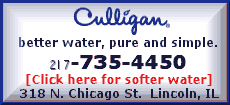 Many of the 5,300 job cuts fell in its investment banking business, which had caused billions in writedowns for the whole group.
Pretax income for the investment bank reached 2.4 billion francs in the first quarter, Credit Suisse said.
Analysts at Zuercher Kantonalbank noted that 1.4 billion francs of that income came from unrealized writedowns in the fourth quarter, which Credit Suisse has been able to reverse.
Of the investment bank's pretax profits, 1.35 billion francs were generated in the Americas region, followed by 941 million francs in Switzerland and 505 million francs in the rest of Europe, Middle East and Africa.
Net writedowns from investments in mortgage-related securities amounted to 1.4 billion francs, it said. This compares with 6 billion francs in the same quarter last year.
Credit Suisse said pretax profits in its private banking business reached 1 billion francs, while asset management recorded a pretax loss of 490 million.
The Zurich-based bank also said it saw net new assets inflows of 11.4 billion francs during the quarter. The figure is an important indicator of future business in banking.
The results beat those of cross-town rival UBS, which has warned investors that it expects a 2 billion francs loss in first quarter. Switzerland's biggest bank has been hard hit by the financial crisis and last year took up a government offer to buy out its toxic assets. By contrast, Credit Suisse has so far escaped state intervention.