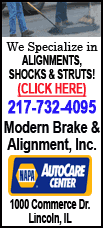 The FTSE 100 index of leading British shares was up 22.87 points, or 0.6 percent, at 4,053.53, while France's CAC-40 rose 5.53 points, or 0.2 percent, 3,030.77. Germany's DAX was 8.74 points, or 0.2 percent, lower at 4,585.68.
In the U.S., futures markets were pointing to a higher opening. Dow futures were up 65 points, or 0.8 percent, at 7,811 while the broader Standard & Poor's 500 futures rose 9 points, or 1.1 percent, at 845.90.
Sentiment on Wall Street has been buoyed by the after-hours news from Apple that strong sales of the iPhone helped lift first quarter profit by a higher than anticipated 15 percent. Markets were also relieved that the company said co-founder Steve Jobs still plans to return from his medical leave as scheduled.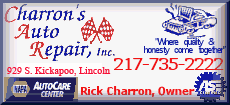 A number of companies post earnings Thursday and Apple's results stoked hopes that a raft of trading updates later will also paint a moderately encouraging picture about the health of American businesses. Among those reporting are oil & gas company ConocoPhillips, Hershey Foods, PepsiCo and Amazon.com, but most attention is likely to focus on Microsoft's results after the markets close.
"Tonight's numbers from Microsoft may be worth watching as again investments in technology can be something of a barometer of economic health," said Matt Buckland, a dealer at CMC Markets.
Investors remain cautious about staking out big positions in the current climate, especially after investment bank Morgan Stanley posted a bigger-than-expected quarterly loss and reduced its dividend Wednesday. Its results interrupted a string of better-than-expected results from banks that suggested some of their problems were easing.
News of Morgan Stanley's disappointing quarterly report has rattled many investors already nervous about the U.S. government's upcoming "stress tests" of the banks, the results of which are due in early May.
Worries that some of the medium-sized banks will need fresh capital from the government fueled Wednesday's selling pressure on Wall Street, which saw the Dow Jones industrial average close down by 82 points and the S&P 500 down by 11 points.
"The market looks unlikely to sound the all clear on the sector until has further details and information about U.S. stress tests on banks," said Stuart Bennett, an analyst at Calyon Credit Agricole.