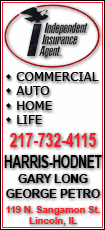 The result reported Thursday compares with a net profit of euro405 million in the first quarter of 2008.
Still, the Italian automaker, which manufactures cars under the Fiat, Lancia and Alfa Romeo brands, said demand for cars was expected to improve throughout 2009.
Fiat Group revenues were down 25 percent to euro11.3 billion ($14.63 billion) from euro15.07 billion, with volumes decreasing across all businesses.
Fiat is up against an April 30 deadline to reach a deal with Chrysler LCC to take a 20-percent stake in exchange for technology.