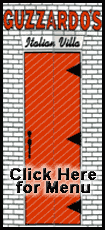 Novartis said the profit of $1.98 billion compared with $2.3 billion in the first quarter of 2008, but that its pharmaceuticals division performed well, with recently launched products rejuvenating the portfolio.
It cited the first regulatory approval of the drug Afinitor against kidney cancer in the United States and the approval in Europe and the U.S. of the new Ixiaro vaccine against Japanese encephalitis.
"New products fueled ongoing momentum in pharmaceuticals," said Chief Executive Daniel Vasella. "The fundamentals of the business remain positive."
Profits fell because of currency losses, investments in new pharmaceuticals, reduced incomes from its Sandoz generic drugs unit and one-time gains in 2008.
"A drop in average net liquidity and financing costs for the 25 percent Alcon stake, which was acquired in 2008, further reduced non-operating income in the 2009 quarter," it said.
He said that because of "the uncertain economy and currency market volatility" the company would enhance productivity and manage costs.
"Our aim in 2009 remains to again deliver record underlying net sales and earnings excluding currency effects," Vasella said.
Novartis said it had net sales for the first three months of $9.7 billion, down 2 percent from $9.9 billion in the same period of last year.
Novartis shares on the Zurich exchange rose 3.9 percent to 43.20 Swiss francs ($47.02).