Richard Li, chairman of fixed-line operator PCCW, said in a statement he and his buyout team would let the proposal lapse rather than extend its date for completion following Wednesday's unanimous decision by a three-judge appeals panel rejecting the effort. Li said he was "disappointed" by the ruling.
Shares in PCCW, suspended during days of court hearings, plunged 11.7 percent to HK$3.64.
The court's ruling marked the end of a corporate drama that has dominated headlines in this Asian finance capital -- and dealt a blow to Li, the son of one of Asia's richest men, billionaire businessman Li Ka-shing. It frustrates his latest attempt take private or sell part of a telecommunications firm that never lived up to its aspiration as a regional high-tech powerhouse.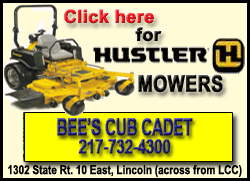 In bowing out, Li tried to strike a conciliatory tone. He said PCCW would issue a special dividend of HK$1.30 per share instead of a final dividend for 2008 and called the uproar over the deal "unnecessarily divisive to society."
"I genuinely wanted to ... give minority shareholders an opportunity to exit for cash at a substantial premium," he said. "I feel sorry that minority shareholders have lost this chance."
The deal, worth 15.9 billion Hong Kong dollars ($2.04 billion), would pay stockholders HK$4.50 for each share, giving Li and his buyout partners majority ownership. Many investors had purchased shares at a far higher price; the stock had traded well over HK$100 during the dot-com boom.
In six days of hearings leading to Wednesday's decision, appeals judges repeatedly questioned the rationale behind the effort to take PCCW private. They denounced the plan as an "outrageous" attempt to squeeze out small shareholders and called the buyout price "rock-bottom."
Small investors, many of them who sunk part of their life savings into PCCW shares, were given three days to air their objections.
Since its approval by shareholders in February, the deal was dogged by criticism Li was dramatically undervaluing PCCW, the territory's major landline phone company, and claims the vote was rigged to inflate support.