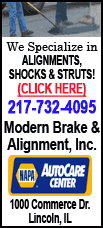 On Friday, the showdown over the issue will take place in federal court in San Francisco, where an army of lawyers representing Hollywood will argue that RealNetworks Inc.'s DVD "ripper" is an illegal digital piracy tool.
The company, in turn, will say the $29.99 software that allows DVDs to be easily copied to computer hard drives is legitimate.
The same federal judge who shut down music-swapping site Napster in 2000 because of copyright violations will preside over the three-day trial, which is expected to cut to the heart of the same technological upheaval roiling Hollywood that forever changed the face of the music business.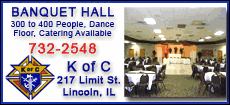 The movie studios fear that if RealNetworks is allowed to sell its RealDVD software, consumers will quickly lose interest in paying retail for DVDs that can be rented cheaply, copied and returned.
Their lawyers argue the software violates a federal law known as the Digital Millennium Copyright Act that makes software and other tools that enable digital piracy illegal. They also contend shoppers will widely condone such illegal behavior if RealNetworks' product is allowed on the market.
For its part, the Seattle-based company says its RealDVD product is designed to simply let customers back up a purchased DVD and that the software allows for only one copy to be made.
The company argues that the contract it signed with the DVD Copy Control Association, which equips DVD player manufacturers with the keys to unscrambling DVDs, allows RealDVD because the software doesn't alter or remove anti-piracy encryption on DVDs like illicit software that is easily obtained for free online.
RealNetworks says its product legally fills growing consumer demand to convert their DVDs to digital form for convenient storage and viewing.
In October, U.S. District Judge Marilyn Hall Patel temporarily barred sales of RealDVD after the product was on the market for a few days. At the time, the judge said it appeared the software did violate federal law against digital piracy, but ordered detailed court filings and the trial to better understand how RealDVD works.
The industry's lawsuit has incurred widespread wrath from bloggers, digital rights advocates and groups on both sides of the political spectrum, including former Republican congressman and Libertarian presidential candidate Bob Barr and the left-leaning Electronic Frontier Foundation.