Benchmark crude for June delivery rose 31 cents to $49.93 a barrel by late afternoon in Singapore in electronic trading on the New York Mercantile Exchange. The contract rose Thursday 77 cents to settle at $49.62.
Oil prices have traded near $50 a barrel for most of this month as investors ponder whether massive government stimulus packages around the world will be able to spark a rebound from the global recession.
"The price has been fairly resilient at the $50 level given the oil market fundamentals in the near term are very negative," said Victor Shum, energy analyst with consultancy Purvin & Gertz in Singapore. "Some investors are looking ahead, believing in the eventual revival in global economy."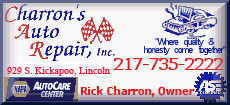 A spike in joblessness and waning consumer spending during the last six months has helped keep prices from rising further. The Labor Department said Thursday that initial claims for unemployment compensation rose to a seasonally adjusted 640,000, up from a revised 613,000 the previous week. That was slightly above analysts' expectations.
The number of workers continuing to file claims for unemployment benefits topped 6.1 million.
General Motors Corp. said Thursday it will temporarily close 13 assembly plants in the U.S. and Mexico between 3 weeks and 11 weeks, laying off nearly 24,000 workers to pare back a bloated inventory.
The Organization of Petroleum Exporting Countries, which produces about 40 percent of global supply, is next meeting on May 28 and may announced another output cut on top of the 4.2 million a day of quotas reductions the cartel has pledged since September.