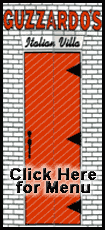 Investors were also treading cautiously ahead of news about Washington's stress tests, which will determine whether the country's biggest banks have enough capital to withstand severe loan losses during the recession. The Federal Reserve is expected to explain its methodology for the tests on Friday and release results on May 4.
After a six-week rally, trade in many markets has turned choppy in recent days as investors swing between hope and skepticism about the economic outlook.
"The markets don't have a clear picture right now," said Castor Pang, an analyst at Sun Hung Kai Financial in Hong Kong. "Investors are waiting on announcements and other information to give them more direction."
Most markets seesawed before heading lower in the afternoon.
Europe fared better in early trade, with major benchmarks in Britain, France and Germany up a little more than 1 percent each.
But with U.S. stock futures mixed, Wall Street was poised for a lackluster open. Dow futures fell 4 points, or 0.1 percent, to 7,911 while S&P 500 futures rose 0.4, or 0.1 percent, to 849.10.
In Asia, Japan's Nikkei 225 stock average lost 139.02, or 1.6 percent, to 8,707.99, and Hong Kong's Hang Seng added 44.39 points, or 0.3 percent, to 15,258.85 in volatile trade.
South Korea's Kospi was off 1.1 percent at 1,354.10. The Korean economy, Asia's fourth largest, narrowly avoided slipping into recession in the first quarter as government pump priming offset a slump in exports, but officials still predict a contraction for the full year.
Markets in Australia, China and Singapore also fell. But India's Sensex rose 1.6 percent to 11,304.81.
Tech stocks were battered after South Korea's Samsung Electronics, the world's biggest manufacturer of computer memory chips, said net profit plunged 72 percent in the first quarter, showing more fallout from sharply lower consumer spending worldwide. Its shares fell 5.6 percent. In Japan, chipmaker Elpida Memory tumbled almost 12 percent.