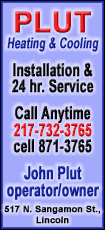 The Norwalk, Conn.-based printer and copier maker said Friday that for the first quarter it earned $42 million, or 5 cents per share. This compares with a loss of $244 million, or 27 cents per share, a year ago. In that quarter, a hefty litigation charge led to the large loss.
The profit is a penny higher than what analysts expected.
Revenue fell 18 percent to $3.55 billion from $4.34 billion. Analysts expected $3.54 billion.
Xerox Corp. predicts second-quarter earnings of 10 cents to 12 cents per share; analysts expect 14 cents per share.