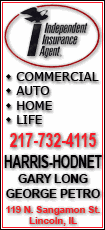 Treasury Secretary Timothy Geithner is expected to detail the methodology for the "stress tests" that regulators have given to 19 of the largest U.S. financial institutions. He is expected to outline the Obama administration's efforts during meetings Friday with finance ministers from the Group of Seven nations, a department official told The Associated Press, speaking on condition of anonymity because he wasn't authorized to speak on the record.
Investors also will look to the government for data on orders for big-ticket manufactured items and new home sales.
Orders to U.S. factories for durable goods -- those expected to last at least three years -- are expected to show a drop for March. Economists expect that orders fell 1.5 percent in March, according to the consensus of Wall Street economists surveyed by Thomson Reuters. The Commerce Department report is due at 8:30 a.m. EDT.
Wall Street expects new home sales will show an increase in March for the second straight month. The Commerce Department is expected to report that sales rose last month to a seasonally adjusted annual rate of 340,000 units from 337,000 units in February, according to Thomson Reuters. The report is due at 10 a.m.
Earnings reports are also due from Ford Motor Co., 3M Co., and Xerox Corp.
Dow Jones industrial average futures fell 8, or 0.1 percent, to 7,907. Standard & Poor's 500 index futures rose 0.90, or 0.1 percent, to 849.60, while Nasdaq 100 index futures rose 1.00, or 0.1 percent, to 1,343.00.