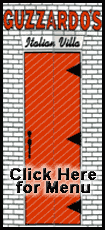 The Commerce Department said Friday that sales fell 0.6 percent in March to a seasonally adjusted annual rate of 356,000 from an upwardly revised February rate of 358,000. February's results were adjusted upward by more than 6 percent.
March's results exceeded the expectations of economists surveyed by Thomson Reuters who expected a sales pace of 340,000 units. Sales were still down nearly 31 percent from March 2008.
The median sales price fell to $201,400, a 12 percent drop from a year earlier. The median price is the midpoint, where half sell for more and half for less. Prices are likely to remain weak for months as builders continue to clear out their stock of unsold homes.
There were 311,000 new homes for sale at the end of March, down 5.2 percent from 328,000 in February. At the current sales pace, the government said it would take almost 11 months to exhaust the supply of new homes on the market.
The glut of unsold homes and competition from deeply discounted foreclosed properties puts even more downward pressure on prices and on builders' profits.
The report measures signed contracts to buy new homes rather than completed sales, so March's results could reflect the early impact of a new a new $8,000 tax credit for first-time buyers signed by President Barack Obama in mid-February