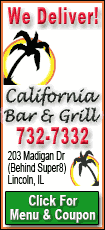 In its final tax season update for fiscal 2009, the nation's largest tax preparer said it prepared about 21 million returns, down from nearly 21.7 million in the same period a year ago.
H&R Block's retail operations prepared nearly three-quarters of this year's returns, with most of the rest of the filings made using H&R Block's online software and other software.
Tax preparation fees from company-owned operations and franchise locations rose a total 0.5 percent to $2.82 billion, an all-time high. The average fee for retail returns was $187.17, up 6.7 percent from $175.45 a year ago.
Total retail returns fell 5.7 percent compared with a year earlier. H&R Block Online returns grew nearly 46 percent, while total digital returns prepared by H&R Block were up almost 22 percent.
A news release from Kansas City-based H&R Block didn't offer commentary on the reason for the decline in returns prepared. But the company said last month it believed the trend reflected economic pressures leading more people to do their own taxes to save money.
Chief Executive Russ Smyth said then his company was increasing marketing during the tax season's final month, and was targeting wealthier taxpayers whose tax returns are usually more complex and generate higher fees.
H&R Block plans to report its fourth quarter and fiscal 2009 results on June 23.
The company released end-of-tax-season numbers before markets opened Friday. In early trading, shares rose 8 cents to $15.77, near the bottom of the stock's 52-week range of $15.00 to $27.97.