For decades, Madoff paid out steady profits to his clients, telling them the money had been earned in the stock market. The gains, though, were fictitious, and Madoff pleaded guilty last month to stealing funds from some investors to pay bogus profits to others.
In recent days, court-appointed trustee Irving Picard has sent letters to 223 investors, ordering them to return money they withdrew from their accounts at Bernard L. Madoff Investment Securities in the six years before the scheme collapsed.
"These amounts were paid to you at the expense of other customers while BLMIS was insolvent," said one letter, sent to an investor who gradually withdrew $975,000 between 2003 and 2008. "The Trustee demands that you immediately return such amounts to the Trustee for the benefit of all defrauded creditors."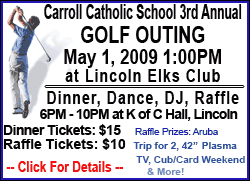 Investors who don't return the money could face legal action, the letters said.
Madoff victims have been fearing these so-called clawbacks since the scandal broke, in part because some people who withdrew significant amounts have long since spent the money, then lost the rest of their savings in the fraud.
Lawyers representing some of those investors expressed dismay with the letters and said they would challenge the legality of the demand.