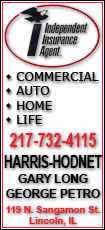 As a response to suggestions based on an extensive 2008 survey, Heartland developed the "Lincoln 101 Experience" -- a collection of classes that are guaranteed to occur throughout the year, beginning in fall 2009, and will meet first-year general education requirements. After completing their first year of classes entirely at Heartland's Lincoln Center, students will be prepared to complete remaining associate degree requirements at the center and at the college's main campus in Normal before transferring to a four-year college or university.

"Heartland's Lincoln 101 Experience will appeal to a wide variety of Lincoln and Logan County residents," said Kristi Powell, site supervisor for Heartland's Lincoln Center. "Recent high school graduates and older adults seeking initial higher education opportunities definitely will benefit from the program, and by offering first-year general education classes at one site, our students will save time and money."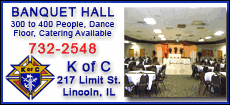 In early 2008, a Lincoln Outreach Committee was formed to raise additional awareness and strengthen Heartland's relationships in the Lincoln community. The committee surveyed all juniors and seniors in Lincoln High School, mailed more than 7,000 surveys, and even offered an avenue for online survey participation. Aside from the Lincoln 101 Experience, the survey also indicated a community need for additional computer and business classes at the center, which are being developed.
Powell is extremely enthused about this new local offering. The curriculum will be available on Tuesdays and Thursdays and in the evening. This will allow local students to manage scholastics along with a job.
The classes are also guaranteed. That means a student who takes English 101 in the fall can rely on English 102 being offered in the spring semester. There will also be additional classes available during the summer.
Powell sees this as an excellent chance for students to experience college, still be able to hold a job, plus be able to live at home to reduce college costs. Youngsters who went to work right out of high school and are having second thoughts about going back to school and obtaining a college degree can use this first-year core curriculum to inexpensively begin their college careers and new futures.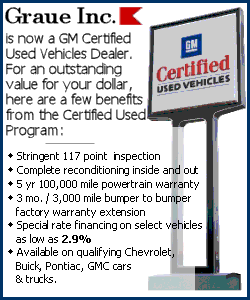 Currently, as a community college, Heartland charges area residents $88 per semester hour. That means a student taking 12 semester hours will have a tuition cost as low as $1,086 for a semester.
The opportunity for students to obtain accredited hours in the core college curriculum will be transferable to whatever college they plan to attend next.
Heartland also will continue to offer developmental classes in math and English, as well as adult community education classes, including GED preparedness.
Powell believes this guaranteed commitment to the educational needs of area students will greatly expand enrollment, and she looks forward to Heartland growing within Logan County.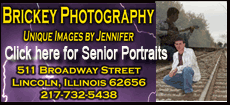 Heartland has been helping Logan County residents meet many of their educational, occupational and personal needs since 1991 and currently offers nearly 50 programs of study, as well as numerous support services.
For more information about the Lincoln 101 Experience at Heartland Community College, call the Lincoln Center at 217-735-1731 or e-mail kristi.powell@heartland.edu.
For more information about Heartland, visit www.heartland.edu on the Web.
[Heartland Community College news release; MIKE FAK]