Former Lincoln College Lynx to be honored this weekend for achievements

Send a link to a friend
[April 25, 2009] A former Chicago White Sox catcher, a nine-time mixed martial arts champion, and a highly decorated Air Force security specialist -- all members of the Lincoln College alumni family -- will be honored this weekend for their distinguished service and accomplishments. The three will be presented with alumni awards at a dinner and awards program on April 25, in conjunction with the school's annual reunion weekend.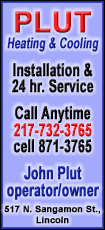 Chuck Lindstrom, former Lynx athletic director and head baseball coach, will receive the Honorary Alumni Award for his many years of service to the school. He is credited with building the school's athletic program and stamping it with his brand of fairness and integrity. Lindstrom is a former professional baseball player whose major league career consisted of a single game in which he tripled and walked in two at-bats, an achievement that earned him a 1.000 major league batting average and recognition by ESPN as one of baseball's top 10 one-hit wonders.

Matt Hughes was an all-American wrestler for Lincoln College in 1995. He went on to gain international fame as a nine-time world welterweight champion of the Ultimate Fighting Championship, a mixed martial arts organization. Today, Hughes lives in Hillsboro with his wife, Audra, and their children, Joey and Hanna Grace. In addition to his continued fight training, he is active in volunteer and mission work. Hughes will be presented with the Young Alumni Award, given to recent alumni who demonstrate leadership in their lives.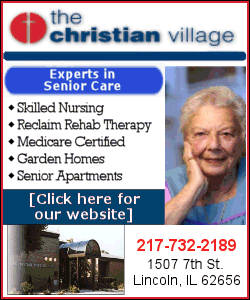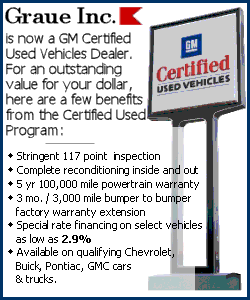 Arthur "A.J." King Jr. came to Lincoln College from his home in Chicago's south suburbs on a basketball scholarship. After graduation, King enlisted in the Air Force, where he has received numerous medals of recognition during a distinguished career that has spanned two decades and several continents. He currently serves as a security specialist at the Pentagon. King lives in Bowie, Md., with his wife and four children and enjoys coaching basketball and football for the Boys & Girls Clubs. King will receive the Alumni Achievement Award in Government Service.
The three men will be honored at the reunion dinner and awards program at the Maple Club Dinner Theatre at 5 p.m. Saturday. Reservations can be made by calling 217- 732-3155, ext. 217. The cost is $30 per person.
[Text from file received from Lincoln College]