Airlines took the brunt of the selling amid concerns passengers could hold back from flying for fear of catching the virus, which has already reportedly spread as far as New Zealand.
"News over the weekend of a deadly flu outbreak is rocking financial markets," said Matt Buckland, a dealer at CMC Markets.
By late-morning London time, the FTSE 100 index of leading British shares was down 27.32 points, or 0.7 percent, at 4,128.67, while Germany's DAX fell 50.09 points, or 1.1 percent, to 4,624.23. The CAC-40 in France was 36.30 points, or 1.2 percent, lower at 3,066.55.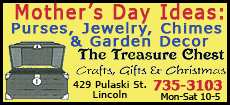 Earlier, most of Asia's markets were hit by the pandemic fears, with Hong Kong -- one of the main focal points of the SARS virus concerns just six years ago -- closing down 418.43 points, or 2.7 percent, to 14,840.42. Japan's Nikkei 225 stock average managed a gain of 18.35, or 0.2 percent, to close at 8,726.34 in back-and-forth trade.
In Europe, Deutsche Lufthansa AG fell 10 percent, while British Airways PLC was down more than 7 percent. Earlier, Australia's Qantas Airways fell 4 percent while Hong Kong-based Cathay Pacific Airways slid 8 percent.
Travel and hotel companies were also heavily sold off, with British cruise line firm Carnival PLC down more than 7 percent and French hotel group Accor SA down more than 6 percent.
While airlines and travel-related companies tanked, pharmaceutical companies enjoyed a modest rally in falling markets amid expectations that demand for anti-viral drugs would rise. Swiss drugmaker Roche Holding AG -- the maker of Tamiflu -- was up 4 percent, while GlaxoSmithkline PLC, which manufactures the Relenza drug, rose 3 percent.
Mexico officials say the flu strain may have sickened 1,614 people since April 13 but laboratory testing to confirm that and how many truly died from it -- at least 22 so far out of the 103 suspected deaths -- is taking time.
Worries about the epidemic's spread will likely remain at the forefront of investors' mind over the coming days and overshadowed any hopes generated over the weekend by the announcement from the Group of Seven finance ministers that the worst of the world recession may be over and that recovery may emerge by the end of the year.
"It's really going to be a case of watching how this Mexican flu issue develops before deciding if these already bruised markets have another big fall coming up," said CMC's Buckland.