Earnings were boosted by cost-reduction and productivity initiatives, Whirlpool said, but those gains were partially offset by higher material costs and substantially lower global sales and production volumes.
Earnings slid to $68 million, or 91 cents per share, in the three months ended March 31, down from $94 million, or $1.22 per share, a year earlier.
The company, whose brands also include Maytag and KitchenAid, saidsales dropped 23 percent to $3.57 billion because its products were more expensive to overseas customers.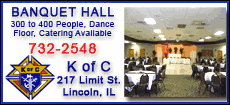 Thomson Reuters said its survey of five analysts showed they expected, on average, a loss of 18 cents per share on sales of $3.95 billion. The analyst estimates typically exclude one-time items and the earnings estimates ranged from a profit of 19 cents to a loss of 68 cents.
Whirlpool maintained its outlook for a 2009 profit of $3 to $4 per share, above analysts' expectations for full-year earnings of $2.78 per share.
"As we had previously anticipated, global macroeconomic factors have remained negative and volatile during the first quarter," said Jeff M. Fettig, chairman and chief executive.
The Benton Harbor-based company said it expects 2009 U.S. industry unit shipments to decline 10 percent to 12 percent from 2008 levels, compared with its previous estimate of a 10 percent decline.