The company also raised its full-year earnings outlook to between $6.10 and $6.20 per share, up from $5.90 to $6.10 per share.
Humana's employer-sponsored plans also showed some resilience. Commercial segment medical membership of 3.47 million as of March 31 was essentially unchanged from a year ago and down 149,300 from the end of 2008. Other major insurers have seen commercial membership fall as their corporate customers have cut jobs.
Louisville-based Humana said it earned $205.7 million, or $1.22 per share, compared with profit of $80.2 million, or 47 cents per share, a year ago. Revenue rose 11 percent to $7.71 billion. Wall Street analysts polled by Thomson Reuters forecast profit of $1.18 per share on $7.65 billion in revenue.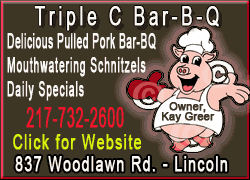 Humana posted a dramatic turnaround in pretax income from its vast government segment, increasing to $166.1 million in the just-ended quarter compared with a loss of $3.2 million a year ago.
The surge was driven mainly by lower claims expenses in its Medicare prescription drug plans, a big increase in average Medicare Advantage membership and the start of member premiums for most of its Medicare Advantage plans, the company said.
Humana said its Medicare Advantage membership grew to nearly 1.47 million members as of March 31, up 16 percent from a year ago, and up 2 percent from the end of 2008. The year-over-year increase included 94,900 members added through acquisitions completed during 2008.
Medicare Advantage premiums of $4.06 billion in the first quarter were up 28 percent from a year ago. Medicare Advantage plans are government-sponsored, privately run programs for seniors that offer comprehensive health coverage
"The first quarter's results are a clear indication that 2009 will be a year of solid performance," said Michael B. McCallister, Humana's president and chief executive.