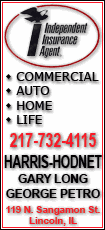 The smallest U.S.-based automaker cleared two major hurdles on Sunday in its quest for survival, reaching a concession agreement with the United Auto Workers and winning ratification of its cost-cutting deal with the Canadian Auto Workers.
That leaves only two obstacles standing between Chrysler and up to $6 billion in additional loans from the U.S. government: A partnership deal with Italy's Fiat Group SpA and an agreement to swap equity for debt with banks and hedge funds that hold $6.9 billion in secured Chrysler loans.
Details of the UAW deal weren't disclosed, but the union said it was crafted together with Chrysler, Fiat Group SpA and the U.S. government. That means the cost cuts have been blessed by the Treasury Department, which has been overseeing efforts to restructure Chrysler and its Detroit counterpart, General Motors Corp.
It also means Fiat was heavily involved in negotiations, a sign that the Italian automaker is serious about taking a 20 percent stake in Chrysler in exchange for providing the Auburn Hills, Mich., company with small-car technology.
Chrysler has been living on $4 billion in government loans and may get another $500 million to keep it alive through Thursday's deadline to restructure to the government's satisfaction. If it can't close the final deals, however, no more government money will be made available and the company almost certainly would be auctioned off in pieces under bankruptcy court supervision.
For weeks, it appeared Chrysler might not be able to meet a deadline many in the industry considered impossible. But White House economic adviser Larry Summers said Sunday the Obama administration is holding out hope that Chrysler can avoid bankruptcy court.
And two people briefed on negotiations with Fiat said the companies are close to signing a deal as long as debtholders agree to take equity in the company for a portion of the $6.9 billion they are owed. The people didn't want to be identified because talks have not been made public.
The UAW late Sunday called the concessions painful but said the deal takes advantage of the Obama administration giving Chrysler and its workers a second chance. The administration in February rejected Chrysler's original restructuring plan, saying the company could not stand on its own and had until April 30 to make further cuts and take on Fiat as a partner.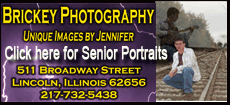 "The provisional agreement provides the framework needed to ensure manufacturing competitiveness and helps to meet the guidelines set forth by the U.S. Treasury Department," Chrysler Vice President of Labor Relations Al Iacobelli said in a statement. "As a result, Chrysler LLC can continue to pursue a partnership with Fiat SpA."
Separately, Canadian Auto Workers President Ken Lewenza said their deal makes labor costs competitive with non-unionized Toyota in Canada. It will save Chrysler about $240 million a year Canadian (US$198 million) even though it doesn't cut base wages or pensions, amounting to the $19 Canadian (US$15) an hour in savings the company was seeking. The agreement eliminates Christmas bonuses, semiprivate hospital room coverage, certain drug fees and a one-time vacation buyout of $3,500 Canadian (US$2,885). It also reduces break times and vacation time.
Meanwhile, debtholders, the company and the Treasury Department remain far apart on terms to swap equity in the company for much of the debt. A counteroffer to the debtholders from the Treasury is expected as early as Monday.
UAW Vice President General Holliefield said in a statement that UAW members and retirees are being asked to make extraordinary sacrifices to help Chrysler become viable.