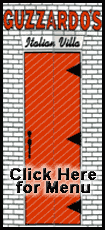 The struggling automaker will announce details of its plan at 9 a.m. EDT Monday as it makes an offer to its bondholders to swap debt for company stock. GM owes $28 billion to large and small bondholders, and under Securities and Exchange Commission rules, it must disclose its operational plans when it makes an exchange offer.
Two people briefed on GM's plan confirmed that it includes the demise of Trans Am sports car brand Pontiac, 83 years after the first Pontiac car was introduced. Within three years, half a million Pontiacs were sold, and the brand quickly grew in popularity, from early models like the Chief and the Master Six Coupe, to the Bonneville convertible, to the GTO -- one of America's first muscle cars and so popular it inspired Ronny and the Daytonas to immortalize it in song.
But efforts in the last few years to market Pontiac as performance-oriented brand failed. The company had said it wanted to keep Pontiac as a niche brand with one or two models, but is buckling under tremendous government pressure to consolidate its eight brands, several of which lose money.
The company also has decided to close more factories than the five it announced in February, the two people said, asking not to be identified because the plan has not yet been made public. But the locations of the doomed factories will not be identified Monday.
One of the people said GM will list specific numbers of blue-collar job cuts, and announce another round of U.S. salaried job cuts beyond the 3,400 completed last week.
Chief Executive Fritz Henderson has said the company will go further and faster in making its cost cuts to reduce the number of cars and trucks it needs to sell to break even. One of the people briefed on the plan said GM will accelerate many cuts previously planned for 2014 to instead take place between now and 2010, although specifics were not available.
The people said GM won't have much new information on Hummer, Saturn or other brands, including Europe's Opel. GM has indicated it wants to focus on four core brands, Chevrolet, Cadillac, GMC and Buick.
Also to be announced Monday will be a target number for dealer reduction, as well as details of GM's bond exchange offer. Exact numbers were not available Sunday night.