The department is directed by Louella Moreland, who works with a passion and love for all of "her" kids who use the library. Moreland has a teaching background of 20-plus years in Lincoln. Her enthusiasm for children and helping them discover the worlds that are opened to them by reading is apparent every day in every program that the library offers.

Born and raised in Kewanee, Moreland attended Wyoming High School. She received her degree in education from Illinois Wesleyan University and did her student teaching internship at Chester-East Lincoln before beginning her local teaching career. Later, she went on to become the literacy coordinator for Project Read and supervised adult education before coming to the library.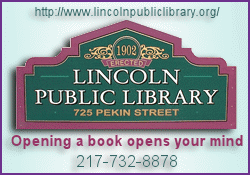 She is married to Doug and has three children that she is extremely proud of.
Her influence to read, explore and learn is evidenced in her own children. Joshua is a lieutenant commander in the U.S. Navy. Jennifer is working on a master's at SIU Carbondale. And, Melissa is a senior at Virginia Tech.
During her adult education years Moreland saw firsthand the struggles some adults can have with reading. She doesn't see herself as a crusader to help stop adult illiteracy.
Instead, she is now committed to helping youngsters learn the joy of reading. She sees the youth reading programs as a means to open up a youngster's mind to the many worlds, places and imaginary wonders that reading can present to them. These programs create a next generation of capable and avid readers, which carries a long-range, positive impact that reduces adult illiteracy.
Whether they're young or old, Moreland doesn't view those who have reading difficulties differently from those who read well. "Everyone has the ability to appreciate a good story. Reading is a human connection," she said.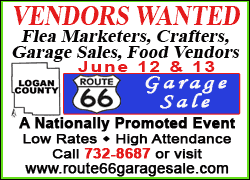 When Moreland reads to youngsters, she makes it enjoyable and fun. There is an art to the presentation of a children's story, and Moreland understands this perfectly well. She has been active in school drama projects since she was a student herself, and she still keeps her hand in theater, helping out the Lincoln Junior High with their productions.
Moreland's been the president of the Lincoln Community Theatre several times. According to Rich Reinwald, who has shared the stage with her, she is the better actor and more. "Louella was instrumental in introducing schoolchildren to the theater, giving them a taste of what it's like when she was a teacher at Central. I thought it was a terrible loss when she left the school district," he said.
Though different, Moreland's job is still dedicated to children, and she brings that sense of the theater and melds it into the world of books. She doesn't mind sharing the spotlight with an imaginary friend as she tells a story. This year's reading mascot is a cuddly, cute bear puppet that Moreland picked up on vacation. She will let the children give the little bear a name, but you can tell she already has plans for the bear to be part of many reading adventures over the coming months. "You don't read a story, you tell a story, and that takes some showmanship," Louella said. She travels to eight area preschools each month during their story times to "present" stories to younger children.
Jamie Kaiser, the preschool coordinator and teacher for the Lincoln Area YMCA, explained just how special one of Moreland's visits is to her class: "Louella comes once a month throughout the school year, reads a fun story, sings songs with us and always surprises us with a new finger play. The children love jumping into their magic bubble gum and 'Shaking (Their) Sillies Out' each time Louella visits. It's always a delight for both myself and the children when it's a 'Mrs. Lou day.' Mrs. Lou's excitement and love of reading is contagious, and I am confident that my students will catch that enthusiasm and also grow in their own love of reading."
Mrs. Lou makes a continued effort to allow children to see the library and the reading programs as fun, new worlds rather than just buildings holding dry, cold print on pages. Last July, Ronald McDonald came to the library to perform magic tricks for the summer readers and their parents. It is this sort of engaging interaction that has area children loving our library.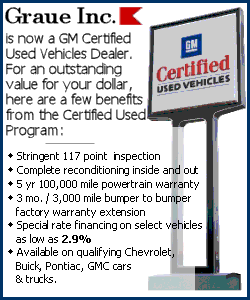 Another summer reading program is just around the corner at the library, and Louella looks forward to the continued success and growth of that program. "We serve children from 6 months through teens. We plan activities; we help them find materials and books. Getting kids through the door and letting them be in a comfortable place and learn the love of reading, a lifelong love of reading, is our goal," Louella said.
Library director Richard Sumrall wanted to also praise the summer reading program and Louella. "I think our annual summer reading program is one of the premier youth programs in Lincoln, and I attribute our success to Louella and her motivated staff. Many people do not realize that Louella begins preparations for the summer reading program almost a year before it is held."
Last year 474 area children took part in the summer program, and Moreland is enthused about another big year with lots of children involved. "We are getting recommendations from Head Start and the YMCA and the Lincoln Christian Church," Moreland said.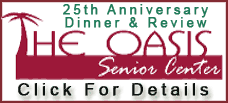 Although children and helping them develop a love of reading is Louella's passion in life, she understands children need more than just books. "We want kids to be active, well-rounded. Children need varied activities; they need stimulation in many things. We at the library promise them that literary connection as that part of what they need."
Sumrall again wanted to praise Moreland's efforts in keeping that promise. "Since Louella became our youth services librarian in 2002, our annual circulation figures have shown steady increases, and I believe it is in no small part because of her leadership in our youth services program. She is always willing to go the extra mile for parents and children, and she remains a strong advocate for the library as a tool for learning, education, information and good, clean fun. We are very fortunate to have her as a member of our library team."
Moreland, along with a staff she continuously praises, is dedicated to helping every child they can to begin and continue the love of reading and learning and having a fun time doing so.
Moreland philosophically says that "there isn't enough boredom with all the other distractions available to children. Imagination and ideas take place when we allow our minds to wander. A book can take you where you want to go."
It doesn't take much imagination to see that there's another busy, youngster-packed summer reading program at the Lincoln Public Library just around the corner for this year.
Thanks to our dedicated library staff and this week's "Personality of the Week," Louella Moreland.
[By MIKE FAK]