The U.S. Department of Health and Human Services made a declaration of public health emergency. The declaration allows for the mobilization of protective actions. "These efforts are being taken to be proactive in responding to this new influenza virus by offering national tools in support of community-led preparedness and response efforts." -- U.S. Department of Health and Human Services

Human cases of swine flu (swH1N1) have been confirmed in five states: California, Texas, Kansas, New York and Ohio. There are no cases reported in Illinois, and there have been no related deaths in the U.S.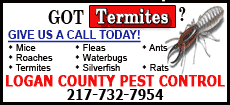 No one wants to see a flu epidemic come to Logan County, but if it would, officials here are prepared.
The Logan County Department of Public Health, serving as the lead agency, has been working with local medical care providers, emergency responders, county and city government officials. The Pandemic Influenza Community Coalition was begun in 2006 and has a plan in place that would minimize the spread and effects of any highly infectious communicable disease that would threaten the public's health in Logan County.
Logan County officials, leaders and agencies met in the Logan County Emergency Operation Center on Monday afternoon to review the plans and discuss preparedness in light of the potential health threat. The gathering included every agency and branch of government that would be called on if swine flu would enter Logan County.
Bringing up-to-the-hour news and information to the meeting from federal and state authorities were Mark Hilliard, administrator of the Logan County Department of Public Health; Margie Harris, assistant administrator; and Shana Bean, emergency response coordinator.
Of particular importance at Monday's meeting was a review of procedures to distribute medications that would be released from the strategic national stockpile. If swine flu would spread to Illinois, the state would release antiviral medications from regional sites for delivery and distribution.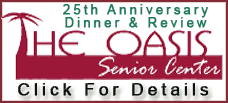 What you should be doing to protect yourself and others:
Cover your nose and mouth with a tissue when you sneeze or cough, and throw the tissue away. Use your sleeve if you do not have a tissue.

Wash your hands frequently.

Avoid close contact with anyone who appears sick.

If you get sick, stay home from work or school, and limit contact with others.

Avoid touching your eyes, nose or mouth.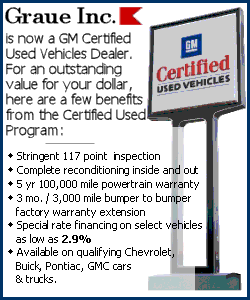 What to do if you think you may have been exposed:
Individuals who have recently traveled to Mexico, or have been around others who have been to Mexico and are exhibiting influenza-like symptoms should seek medical guidance. -- CDC guidelines
At present the illness has been tracked back to having started in Mexico in mid-March.
The CDC recommended on Monday to avoid nonessential travel to Mexico.
Here in Logan County, Harris said that the health department has been in contact with local health care providers and they know what to look for.
Global and national health agencies are currently collaborating to develop a vaccine precursor that could be used to develop a vaccine for this swine flu virus.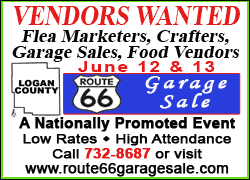 Some facts about swine flu:
Swine flu is a respiratory disease of pigs caused by the type A influenza that regularly causes outbreaks of influenza among pigs.

Swine flu viruses normally do not infect humans. However, human infections with swine flu do occur, and some human-to-human spread of swine flu viruses has been documented.

Swine flu viruses cannot be transmitted by food, and you cannot get it from eating pork or pork products
Logan County Department of Public Health officials are communicating daily with state and federal officials. The main message for the public at this time is to "stay calm, don't overreact, and follow information updates."
The health department's Web site will be updated daily and currently has links to pertinent information. Go to http://www.lcdph.org/ (use Internet Explorer).
[News release from the Logan County Department of Public Health, Logan County Emergency Management Agency and Local Emergency Planning Committee]
Logan County Department of Public Health
109 Third St., P.O. Box 508
Lincoln, IL 62656
Phone: 217-735-2317
Fax: 217-732-6943