"The number of adults with less than a ninth-grade education has increased by 7 percent since 2004," said Guy Alongi, chairman of the Illinois Community College Board, citing figures from the 2008 U.S. Census. "This is an incredible jump and a tremendous expense to the Illinois taxpayers."

But Alongi says there is also a solution: Through the general education development program offered through Illinois community colleges, there is a way for these adults to earn the equivalency of a high school diploma.

"The Illinois Community College Board is making a concerted effort to promote the GED program and reach out to individuals who do not have a high school diploma," Alongi announced.

In all, more than 1.8 million of Illinois' 10 million adults have less than 12 grades of formal education. Included in this number are close to 731,000 people with less than a ninth-grade education.

The ICCB's announcement follows a recent study that outlined the fiscal burden Illinois taxpayers bear for those with less than a high school diploma. According to the study, released by the Center for Labor Market Studies at Boston's Northeastern University, each high school dropout costs Illinois $221,000 over the course of their lifetime.

"This is a cost that is increasing, not declining," said Dr. Karen Hunter Anderson, vice president for adult education and instructional support at the ICCB. "Illinois taxpayers should find this alarming."

Anderson reported that 15,734 individuals in Illinois earned a GED in 2008, giving these individuals the opportunity to further employment, training and postsecondary education. But, Anderson noted, in comparison with the problem, there is still much to do.

For instance, the Shawnee Community College District alone -- made up of Union, Pulaski, Alexander, Massac, and a portion of Jackson and Johnson counties -- has 15,751 adults 16 years of age and older who are not currently enrolled in high school and listed as earning less than those with a high school diploma.

"I agree with the ICCB; it is evident that we must do more to reach out to those who do not have a high school diploma and encourage those who are in school to finish," said James Darden, the college's dean of adult education.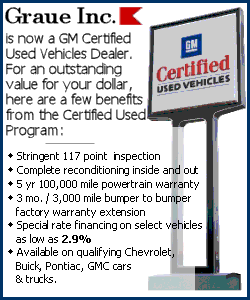 Shawnee Community College is moving to expand GED programming from two nights per week to four nights and is making the alternative high school program an option for at-risk students.
Anderson said that given the knowledge and skills necessary to compete in today's society, adult education services are needed now more than ever. Besides the number of individuals in Illinois who have not earned a high school diploma or GED, Anderson outlined other issues proving that there is a critical need for adult education in Illinois:
Approximately 2.34 million Illinois residents speak a language other than English as the primary language in their home. English literacy skills for entry and advancement in the labor force are needed by many of these residents.

Almost 644,000 immigrants are currently residing in Illinois. Many of these individuals need English literacy and civics education to participate more fully in education and the work force and to obtain citizenship.
"If something isn't done now to curb these problems, the cost to Illinois taxpayers is only going to escalate," Anderson said. "We can't reach everyone overnight, but should work at a pace that allows for these numbers to decrease instead of increase."
For more information, contact Anderson at the Illinois Community College Board by phoning 217-785-0086.
[Text from Illinois Community College Board file received from the Illinois Office of Communication and Information]