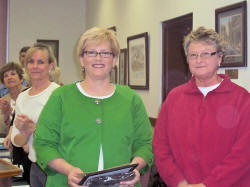 Mayor Elizabeth 'Beth' Davis-Kavelman honored for service
Send a link to a friend
[March 19, 2010] At the start of Tuesday evening's Lincoln City Council meeting, the last meeting of the fiscal year, Mayor Elizabeth "Beth" Davis-Kavelman was honored. The mayor did not seek office in the last election.
(Mayor Davis-Kavelman receives plaque from Alderwoman Neitzel.)
Alderwoman Wanda Lee Rohlfs read a resolution acknowledging and thanking the mayor for her years of service to the city. Then Alderwoman Marty Neitzel presented her with a plaque. She was also presented a framed photo to be added to the mayoral wall in council chambers.

Davis-Kavelman began her service as mayor on May 1, 2001, and will finish her term on May 4 of this year, for a total of eight years. Prior to being elected mayor, she spent 16 years as the council's clerk and recorder, from June 13, 1982, to April 30, 1998, making a total of 24 years of service to the city.

With several family members present for the event, including husband Tom Kavelman, who was hospitalized last week, Davis-Kavelman, the city's 40th mayor, thanked the council and offered best wishes to Mayor-elect Keith Snyder.

"I just want to thank you all," she said. "It's been a very rewarding experience, and very challenging. I think we've made Lincoln a better place to live and work in the last eight years. We've accomplished a lot, and I hope Keith will continue on doing good things for our community. It's been fun. I've made lots of friendships that I hope will continue on. God bless all of you, and thank you."

[By NILA SMITH]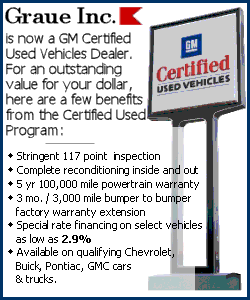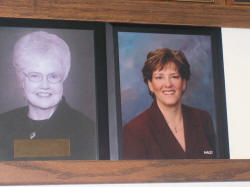 Mayor Davis-Kavelman's picture goes on the wall next to former Mayor Joan Ritter.