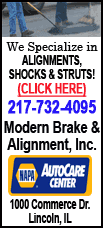 Oh, yeah, it was 1981. Several of my siblings and I rode our horses over to my sister's house. She and her husband lived behind a restaurant that had a drive-through lane.

We thought it would be fun to place an order at the drive-through lane and then ride our horses to the drive-through window to pick up our food. You can imagine the employee's surprise when we pulled around the corner of the building on our horses. She said that we were the first people to ever do that.

Anyway, thinking about that gave me the idea for this week's story. The story is about a man named Rex who was voted "Most Likely to Succeed" by his high school class -- despite the fact that he dropped out of high school at age 15!

Rex became a big TV star, but he was not an actor. He was also a huge philanthropist, as he and his wife donated millions to various children's charities.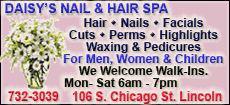 Rex was born in Atlantic City, N.J., in 1932, never knowing his birth mother. She was a single mom who gave him up for adoption. Rex took his adoptive father's name, and his adoptive mother died when Rex was just 5. Rex's construction worker dad remarried twice, but both of these women died young, too. Rex's dad moved the family to a new city whenever he took a new construction job.
Rex found his purpose early in life, and that purpose was to run the best restaurant in the world. At age 12, he began working at a restaurant in Fort Wayne, Ind., which was called Hobby House. It was here that Rex met the legendary Col. Harland Sanders of KFC fame.
When his dad moved again, Rex decided to stay in Fort Wayne. He dropped out of school -- which he said was the biggest mistake of his life -- and went to work full time. He went on to marry a waitress at the restaurant. She was named Lorraine Buskirk. They had five children, and the youngest one was named Melinda (her nickname was Wendy).
Later, in 1962, Sanders asked Rex to move to Columbus, Ohio, to take over four struggling restaurants in exchange for a 45 percent stake. Rex did so well in turning them around that he sold his stake back to Sanders for $1.5 million just five years later. One of Rex's many innovations in the restaurant business was to create the Kentucky Fried Chicken sign with the red-striped rotating bucket of chicken.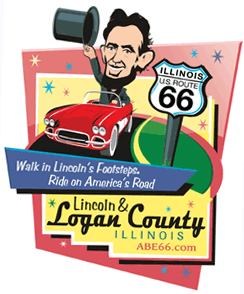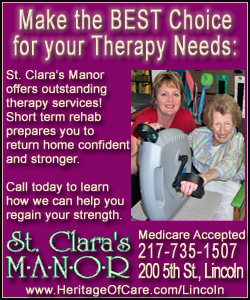 Rex went back to get his GED diploma 45 years after he dropped out of school, even attending the prom with his wife, which is when he was voted "Most Likely to Succeed." By the way, he and his wife were also voted prom king and queen.
And what about that fast-food restaurant where we rode our horses through the drive-through lane way back in 1981?
That would be our local Wendy's restaurant, which is part of the chain that Rex David Thomas founded in 1969 in Columbus, Ohio. You know him as Dave Thomas. Dave Thomas didn't invent the drive-up window, but he was the first one to make it succeed. Later, he became the first person to open salad bars in all of his restaurants.
This high-school dropout was smart enough to figure out how to grow a restaurant chain faster than anyone else could, too. He offered franchises to people for an entire state or region, whereas other franchise operations merely offered them on a city-by-city basis. This helped Dave Thomas grow his Wendy's chain from 100 restaurants to 1,000 restaurants quicker than either McDonald's or Burger King did.
He went on to build his chain into a $7 billion company with more than 6,000 restaurants. His 800 TV commercials earned him a place in the Guinness Book of World Records.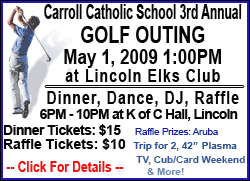 His biggest and proudest accomplishment, though, was the work he did on behalf of children. One of his contributions is his Dave Thomas Foundation for Adoption (http://www.davethomasfoundation.org), which he and his wife established in 1992 -- one year before he graduated from high school. Dave Thomas was once shy about the fact that he was adopted, but he overcame that and went on to promote adoption until the day he died, in 2002.
[By PAUL NIEMANN]
Paul Niemann's column has appeared in more than 75 newspapers and counting. He is the author of the "Invention Mysteries" series of books and can be reached at niemann7@aol.com.
Copyright Paul Niemann 2009
(Other columns)