To further help reduce the number of crashes, IDOT will unveil a new audio public service announcement to be aired on statewide radio stations from May 4 through Sept. 30. This advertisement will highlight the risks and responsibilities associated with motorcycle riding as well as remind all travelers to share the road.

"When you ride, be aware of your surroundings; others may not see you," said Larry Kolling, Illinois district motorist awareness coordinator for the Gold Wing Road Riders Association. "Whenever there is a motor vehicle-versus-a-motorcycle accident, most of the time the operator's comment is, 'I did not see the bike.' This is the reason why we, Gold Wing Road Riders Association Motorist Awareness Division, are glad to partner with IDOT's Division of Traffic Safety in bringing motorcycle awareness to the motoring public. GWRRA Rider Education Division uses Rider Ed Seminars to educate its members in using safe practices while riding, and the Motorist Awareness Division conduct(s) presentations to bring awareness to the motoring public that we (bikers) are on the roads too. 'Look Twice -- Save a Life.'"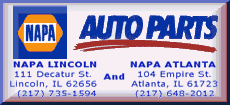 The overall number of traffic fatalities in Illinois dropped from 1,248 in 2007 to 1,043 in 2008. Motorcycle fatalities decreased from 157 in 2007 to 135 in 2008.
"We are moving in the right direction with our traffic safety efforts; however, motorcycle fatalities remain a concern," said Illinois State Police Director Jonathon Monken. "In an effort to further reduce traffic fatalities from historic low levels, our highly skilled motorcycle enforcement officers will be deployed on interstates throughout the state with the mission of checking for proper license endorsements, speed limit enforcement, reducing fatalities and making other vehicle drivers more aware of motorcyclists. Officers will also be enforcing fatal five violations, which include speeding, safety belts, improper lane usage, following too closely and driving under the influence."
"Motorcycles give the Illinois State Police officers more mobility to maneuver in traffic. They are easily recognized by the public and have proven to be effective in speed enforcement as well," said acting IDOT Secretary Gary Hannig. "We anticipate that deployment of the motorcycle patrol unit will cut down the number of drivers exceeding the speed limit and will ultimately reduce the number of crashes, deaths and injuries."
In 2008, IDOT's Division of Traffic Safety trained 15,954 students in its Cycle Rider Safety Training Program, which is marking its 33rd year in operation. This is up from 14,917 students in 2007. These courses are conducted in numerous locations throughout Illinois.
The Cycle Rider Safety Training Program is supported through motorcycle license and registration fees. Classes are free to any Illinois resident 16 years of age or older who holds a valid driver's license or permit. For additional information on course locations and schedules, go to www.dot.state.il.us/cycle2.html.
Furthermore, from 2007 through 2009, IDOT has increased awareness among motorists by posting 10-, 20- and 30-foot banners reading "Start Seeing Motorcycles" in high-traffic areas such as law enforcement agencies and motorcycle clubs statewide.
In addition, IDOT is again this year sponsoring the annual "Windshield Washing Project," in which numerous motorcycle clubs are washing windshields of cars and trucks at IDOT interstate rest areas across the state on weekends during the month of May. Participating club members are distributing "Start Seeing Motorcycles" bumper stickers to motorists to remind them to watch out for motorcycles that have not been in the driving mix over the winter months.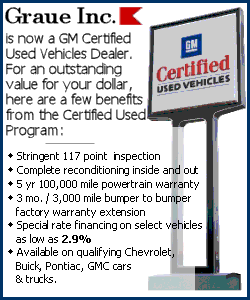 ISP also offers the following safety tips for new riders all the way up to seasoned veterans:
Although Illinois does not mandate wearing a motorcycle helmet, use of approved helmets, protective body wear, boots and gloves is strongly recommended.

Improve your visibility by wearing brightly colored clothing during the day and reflective clothing at night.

Be alert for animals alongside and on the roadway, not only in rural areas, but in urban areas as well.

Don't ride beyond 80 percent of your riding capabilities. To do so leaves no margin for the unexpected.

When riding with another motorcycle, stagger your position. This allows both riders to take evasive action safely should the need occur.

Don't become fixed on what's just beyond your front tire. Be aware of what's ahead. Safe riders remain aware of developing situations 12 to 16 seconds ahead. This includes other vehicles, potholes, roadway obstructions and other potential hazards. This allows time to plan and react in a controlled manner.

Oil, grease and other fluids from cars and trucks generally collects in the middle of the lane. Avoid these potentially slick areas by riding in the normal wheel tracks of these vehicles.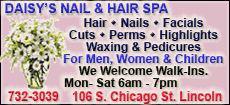 In the event emergency braking is required, remember motorcycles have far better stopping capabilities than cars and trucks. As you're avoiding the hazard, scan for a safe escape route while watching for vehicles approaching from behind.

Before proceeding through an intersection, check left, check front, check right and check left again. Checking left first is important because this is the first lane you cross. Continue to scan in the intersection in a clockwise pattern, checking traffic approaching in front, in case that vehicle turns left in front of you; 77 percent of motorcycle crashes involving another vehicle happen in this manner.

Don't lend your motorcycle to someone without knowing his or her skill level and making sure they have the proper license.

Don't drink and ride. Alcohol slows reactions and impairs function.
To sign up for and find out more about IDOT's Cycle Rider Safety Training Program, go to www.dot.state.il.us.
[Text from Illinois Department of Transportation file received from the Illinois Office of Communication and Information]