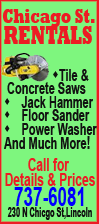 The fair is the time and place that rural and urban residents of Logan County come together to celebrate our community, our efforts and our friendships.

It is volunteers who make the Logan County Fair a success every year. The volunteers are so many that an exact number is almost as impossible to know as to count how many corn dogs or french fries are consumed during every fair.

For many of the fair's volunteers, their work is an heirloom, a legacy of labor that has been passed down from fathers to sons, mothers to daughters. Fair volunteers in many cases span three, sometimes four generations, going back to the first fair.
The Logan County Fair first opened in 1937. Since that time the annual event has been a gathering place for friends and family to spend time enjoying horse racing, 4-H exhibits, livestock shows and, as time progressed, carnival rides and the ever-popular fair food, such as elephant ears, corn dogs, and lemon shake-ups.
The colorful sights of the midway; the sounds of music, people chatting, animals braying, contest results blaring over loudspeakers; and those special aromas of food found only from concessions can mark a youth and bring many an adult remembrance of when a day at the fair was one of the biggest events of one's year.
An event like this doesn't just happen. There is a tremendous amount of planning and organizing involved, and it all takes time and talent from a wide variety of volunteers.
Planning for the Logan County Fair begins two weeks after the last fair ended, and generally by the first of the year, the next summer's activities are pretty well mapped out. It is volunteers who do the planning and volunteers who will carry out the plans when fair time rolls around.
In many cases, these volunteers have inherited their position, which began back in 1937. It may have been when granddad volunteered to help with a show, or mother said she'd judge a pie contest. Then, as children and grandchildren grew, they were brought along to lend a hand, and when their children were old enough, they too pitched in.
According to John Fulton, who is a director on the fair board, and Mike Maske, board secretary, there are upward of 150 people who have volunteered their time just this year to make the fair a success.
Fulton says that Logan County is still a very traditional county, and many of the original 4-H families are still involved in the fair.
Of those 150 volunteers, about half of them work specifically with the 4-H shows, while others are involved in open livestock shows, horse racing, tractor pulls, art exhibits, the queen contest and much more.
A key component of the fair is the livestock competitions. When judging day comes at the livestock barns, it is all performed by volunteers. The superintendent of the class, an assistant and sometimes as many as a half-dozen helpers see to it that the livestock shows run smoothly.
There are many in-between, unseen individuals who keep everything running smoothly: the folks who run event record sheets to the offices; those who bring in their own equipment to help keep the track in good order for the horse races; those who clean up messes around about and in general do whatever needs to be done to make the fair a safe, fun and successful event for Logan County.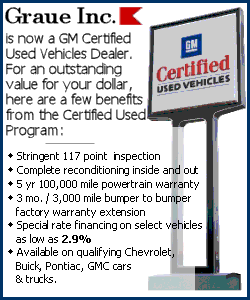 Maske describes the nature of the fair by saying: "The fair is kind of like a stampede; you hope you can push it in the right direction. Once it starts, you just react to what happens."
He adds: "One thing that I have learned is that you can have a tremendous plan in place, and something is going to turn right around and bust your plan up, and you have to turn around 180 degrees. So don't worry about the plan. Just react and do what you have to do."
A fine example of change-and-adapt planning was just last year for the 2008 queen contest. Mother Nature threw a wrench in the works and decided to deliver a massive storm on the special event. It was the organizers and their team, who are all volunteers, who knew the show had go on and figured out a way to make it happen. Everyone at the pageant, including spectators, grabbed chairs and even helped older visitors get over to the dry exposition building and then went back out in the rain to help still again. It was volunteers who, despite a deluge, helped the fair crown an all-important new queen on the first night.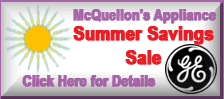 Many of the volunteers give their time with little recognition, often in extreme bouts of weather. They start their days very early and end them late; face hot, humid temperatures, fits of heavy wind and rain, and stand on their feet for hours on end; and they do it all with a smile and an enthusiasm that can't be matched.
The fair is in their blood, a part of their family history and heritage. They do it with pride, knowing that by example they are helping instill in their children the values of community involvement that their parents instilled in them.
Logan County has much to be proud of: our Abraham Lincoln connection, our Route 66 heritage, and our "heirs to the fair," who make each year better than the last.
Therefore it is with great pleasure that we add these multi-generational families as well as first-time volunteers to our roll call of Personalities of the Week.
[By NILA SMITH]
Editor's note: As a part of this year's fair coverage, LDN is publishing a list of all the volunteers who are helping with this year's fair. We want the list to be as complete and as perfect as all you volunteers make our fair, but we're sure to miss a few. So please e-mail us with your name and which activity you helped with: mikefak@lincolndailynews.com.
See this year's Logan County Fair volunteers.