Oasis notes

For the week of Aug. 6-12

Send a link to a friend

[August 05, 2009] Light lunch bingo sponsored by Maple Ridge

Maple Ridge Care Centre will sponsor the "light lunch bingo" at The Oasis on Thursday, Aug. 6, beginning at noon. Bingo will follow the meal.

Get your blood pressure checked free

The Oasis offers free blood pressure checks every Friday from 10 to 11:30 a.m. No appointment necessary.

The Oasis, Logan County's senior citizen center, 501 Pulaski St. in Lincoln, is open weekdays, except holidays, from 9 a.m. to 4 p.m. The center also is open on Friday and Sunday nights for table games. Dominic Dalpoas is the executive director.

Activities are open to all Logan County senior citizens, regardless of membership. Friends of The Oasis members receive a bimonthly newsletter by mail and reduced rates for classes and trips. For more information, call 732-6132 or 732-5844.
Cards 4 U
Want to brush up on cards or learn a new card game? Join us at The Oasis for cards and games every Monday and Wednesday, beginning at 10 a.m. For more information, call 732-6132.
Line dancing lessons
Bev McRoberts will be at The Oasis to instruct line dancing classes on Monday, Aug. 10.
Book club
The book club at the senior center will meet at 1 p.m. Monday, Aug. 10. Refreshments provided.
VA services back
The Veterans Administration is resuming services at The Oasis. The VA rep will be at the senior center every Tuesday from 9 a.m. to 4 p.m. Service is on a first-come, first-served basis.
Tuesday's lunch
The 11:30 a.m. lunch for Aug. 11 will featuring sausage on a bun, kraut, green beans, macaroni salad and dessert. The suggested donation is $3.75, or if you stay to play cards, the cost is $3.25. The reservation deadline is noon Monday, Aug. 10.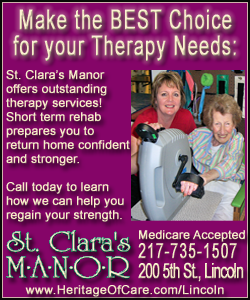 Card winners
The winners for weekday pinochle were Jean Cypher and Linda Hughes. The weekend pinochle winners were Larry VanBibber and Marjorie Reiners. The winner for five-in-one was Betty Burger.
[Text from Oasis news release]