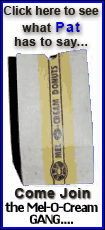 This past week LDN pooled as much of our resources as possible to be on the fairgrounds to try to capture as much as possible of the 73rd annual time-honored event in its fullest glory.

The fair isn't a person, of course. It is a collective. It is an event that celebrates our past and present accomplishments. It is carried on, improved, ever-changing and attended by the people in this community. As such, it changes from being an event to something more. It becomes "us" celebrating our rural roots, enhanced by our urban strengths, as the two join in a kinship of community for six days each summer.

The fair certainly kept all of us busy. We promised a minimum of 100 pictures and we soared past that number on the fourth day of the fair. With today's albums we will have published 219 in total with still more in tomorrow's edition. That means, just looking at a picture for five seconds, it will take you 24 minutes to view them all. Then, there are stories and mini-stories and pages and pages of results that have made our fair page larger than many Web sites.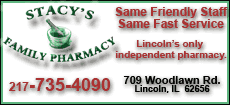 Because there is so much information, we intend to leave the fair section available in our entire week's editions through next weekend. We know many of you have been busy at the fair, and we want you all to be able to sit back and savor the documentation of the 2009 fair when you get a chance this week. And, of course, the entire fair section will remain in our archives for future viewing.
Fair secretary Mike Maske aptly explained that once the fair starts, it is a stampede that the fair personnel just hope to be able to steer in the right direction. We think they steered this one most admirably.
The weather is the most common variable that influences the semi-outdoor event the most. We had our monsoon this year. We had mud and cold drizzle and windy nights. We had blazing hot heat, and we had a kind dose of perfect weather.
Through it all, with minor delays and changes in times, the fair went on. It went on because so many of you made it go on. By involvement as volunteers, contributors, contestants or visitors, all of you put another successful fair on the books.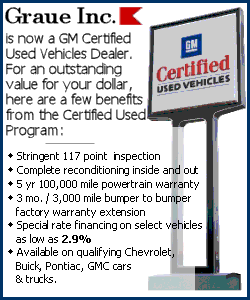 We appreciate all the compliments we have been receiving regarding our coverage. It has been our delight to be there as much as we were and to take down for history as much as we could. This wouldn't have been possible without the great help of our sponsors, and as you enjoy all our pages, we ask that you take note of all the great businesses that made this coverage possible.
We are confident when we claim that this is the busiest community in all of central Illinois. We now know, after trying our best to cover everything, and failing a bit, that our fair is also the busiest in the region.
At any given time there were so many things going on that we couldn't document them all, no matter how hard we tried. We have some ideas on how we can improve for next year, and we will plan for even bigger and better coverage in 2010.
In the meantime, grab yourself a cup of coffee or some other libation, pull up a chair, spend some time going through your Logan County Fair section, and enjoy the moment. It was something special because of all of you. And that makes the Logan County Fair our Personality of the Week.
[By MIKE FAK]