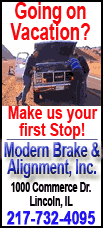 In the weeks after the swine flu outbreak that began at the Queens parochial school, New York City became a viral epicenter and focus of the nation's fears of the illness, sickening as many as 1 million, killing 47 people and closing dozens of public and private schools.
While educators and health officials decide how best to ward off a stronger strain of the virus in the fall, St. Francis Assistant Principal Patrick McLaughlin said his students may have already learned from experience to be vigilant.
He already noticed the changes: Sharing water bottles at school suddenly became a major transgression. And in 25 years of teaching health class, McLaughlin had never seen students get so excited about communicable diseases.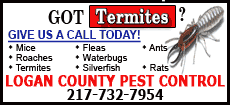 "I don't want them to come to school being afraid," McLaughlin says, standing by neat rows of empty classroom chairs. "But I do want that awareness ... that knowledge, that it's out there. It could come back. Be ready for it."
No one wants to call the city's outbreak a blessing, but the spring's out-of-season flu invasion did provide a peculiar kind of gift. Now New York City's Health Department and schools are trying to take advantage of the lead time -- preparing for a fall season that is expected to be even worse.
The details of the city's swine flu plan are still being finalized by a Health Department panel.
And like St. Francis Prep, the city's public schools are largely waiting to follow the lead of the agency, which hopes to have its recommendations by the first day of school, said Health Commissioner Dr. Thomas Farley.
The wait for a plan is taking too long for Cathy Cahn, Parent-Teachers' Association president at P.S. 205, who says Mitchell Weiner, the assistant principal who became the city's first swine flu fatality, was a friend.
"How easily that could happen in any building," she said. "I would like to know: How are we going to keep our kids healthy?"
Weiner's family has since filed court papers saying they plan to sue the city, claiming it was negligent in its response to the outbreak and that schools established no procedures for coping with the illness. The mayor has said the city did nothing wrong.
Farley warned the fall will likely be worse than the surprise round of illnesses in the spring. But with any luck, the new flu season will simply be a matter of more people sick -- not more people sicker than anyone was before.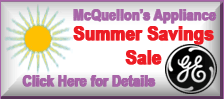 "Most people can recover on their own, alone at home," Farley said. "And then they should stay home so they don't spread the infection to others."
There are signs that students have already learned lessons the hard way about spreading the virus.
Like many of her classmates at St. Francis, Abby Opam's early brush with swine flu likely left her immune to any fall outbreak -- but the experience has changed how she's looking at her first year of college at New York University.
"Instead of going there for a few hours during the school day, you're going to be surrounded by kids all the time, living in a dorm," she said.
"I'm being more careful to not, like, share drinks or, you know, get too touchy with people -- especially with so many new people from different parts of the country."