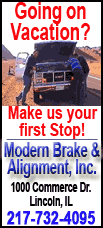 Robert Benmosche will receive $3 million in cash and $4 million in stock under his annual compensation package, AIG said in a filing with the Securities and Exchange Commission.
Benmosche will also be eligible for a yearly performance-based bonus of up to $3.5 million in stock, the company said. AIG said the amount of Benmosche's bonus will be decided by AIG's compensation committee and will be subject to restrictions under the government's Troubled Asset Relief Program. He will not be entitled to severance pay should he leave for any reason.
The company said the government's new federal pay czar, Kenneth Feinberg, has agreed in principle to Benmosche's pay package. Seven firms, including AIG, were required to submit compensation plans for top earners to Feinberg's office last week.
Treasury spokesman Andrew Williams said Benmosche's pay package "will be formally approved as part of the broader review" of compensation at bailed-out companies.
During the credit crisis last fall, the government rescued AIG from the brink of collapse with a bailout package worth up to $182.5 billion. The government now owns roughly 80 percent of the huge insurer. AIG is now shedding assets and cutting costs as it restructures.